7 applications that make interior design easier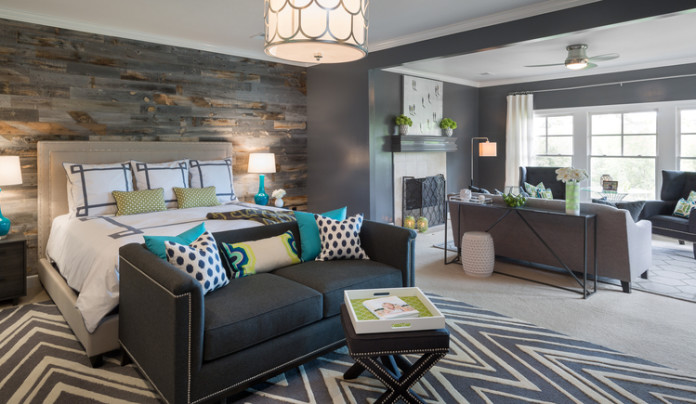 Whether you are a professional interior designer or design at the amateur level, your smartphone can greatly simplify the process of decorating the house. The following 7 applications for your smartphone will help you find inspiration, get acquainted with the rates and visualize any of your projects.
Homestyler interior design
If you have certain problems with the visualization of various furniture in the room, the Homestyler Interior Design application will come to your rescue. Upload photos of the rooms you work with and "try on" real-life interior objects. You will be able to see three-dimensional models of furniture and see how they will look in the interior of your room, and then make a purchase decision. The application will also allow you to share your work with friends and other users, as well as borrow their ideas or take inspiration from the work of professional designers who also use this application.
Brightnest
This application from the creators of Angie's List will help you keep your home clean and tidy, as well as timely maintain all systems and communications. After you answer the questionnaire, the application will offer you design ideas and give advice on maintenance. Periodically, BrightNest will remind you that it is time to check smoke detectors or inspect heating, ventilation and air conditioning systems. Although this application is more "sharpened" for maintenance, there are many design options that will help you in the design of your interior.
Pinterest
If you are actively searching for inspiration for your next project, stop by choosing the Pinterest app. You can view design boards of other users or create your own. Just by clicking on the pictures in the app, you can go directly to the relevant websites to learn something new or purchase certain goods. If you still have not installed this application, you will most likely do it after you try to work with it.
Houzz
More than 5 million high-resolution images will never let you get bored or lose your creative passion. Just like in Pinterest, in this application you can save your best ideas in Houzz's Ideabook, then go to the online store and order everything you need to translate them, or return to your work. Houzz offers design ideas for every taste and helps to embody them with any budget.
Zillow digs
In the materials of this application, you will be able to draw inspiration for your projects and, more importantly, to see the price category of the things you like. Zillow Digs has a budgeting function for all the bathrooms and kitchens presented, so you can roll up the project if it goes beyond your budget. If you are just starting your first project, the application will help you find the right direction. Zillow Digs can also choose several interior options to suit your preferences and layout of your house, saving you from having to scroll through thousands of photos of houses whose interior is far from your ideal.
Color Schemer
If you are more focused on color in your design, upload a photo that inspires you to Color Schemer, and the app will help you design your interior based on the colors that prevail on it.Based on a photo of a sunset or ocean, a color scheme can be created for the bedroom or living room. You can experiment with shades of colors or borrow ideas from color schemes created by other users.
Autodesk homestyler
Autodesk combines the best features of other applications into one super application. If you are only taking the first steps in interior design, you can use this app to connect with professional designers living in your area. If you do not have your own design ideas yet, Autodesk will help you find a source of inspiration, after which you will be able to visualize the desired interior using the photo of the room you want to transform.
Having the opportunity to install any of these applications, many people have become more actively engaged in interior design. Due to the presence of step-by-step tutorials, a large number of cool features and access to the ideas of professional designers, these applications greatly simplify the process of decorating the house.
Related news
7 applications that make interior design easier
7 applications that make interior design easier
7 applications that make interior design easier
7 applications that make interior design easier
7 applications that make interior design easier