A 76-year-old grandmother runs 24 kilometers every day to take her disabled grandson to school
76-year-old Shi Yuying from Guangxi Province, China, for four years, 24 kilometers passes each day so that her nine-year-old disabled grandson can get to school and return home. He cannot move independently.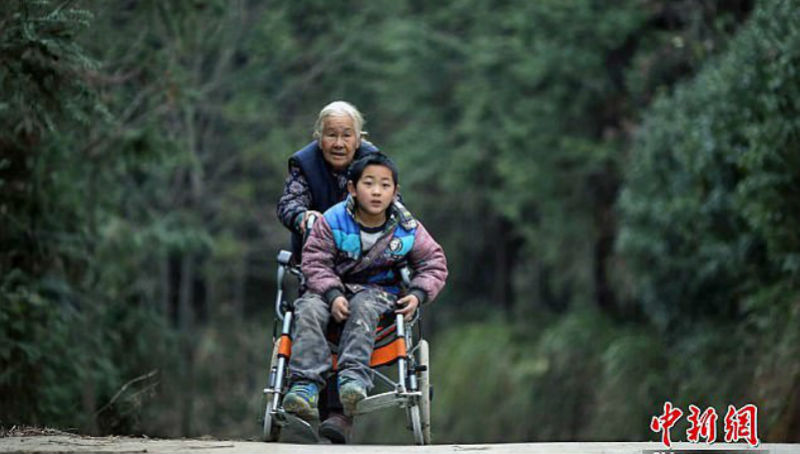 Source: Daily Mail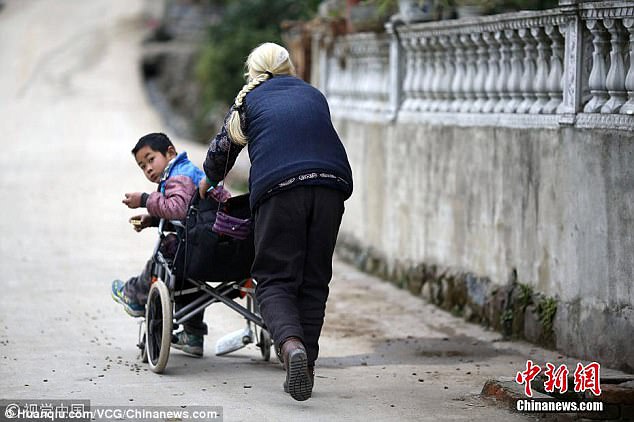 The boy, whose name is Haowen, suffers from cerebral palsy and needs constant care. The heroic grandmother, the only guardian of his grandson, says: "As long as I have the strength, I will push him forward." The boy's parents divorced when he was four years old. Now his father works in another city, and his mother re-married. About the child only grandmother cares.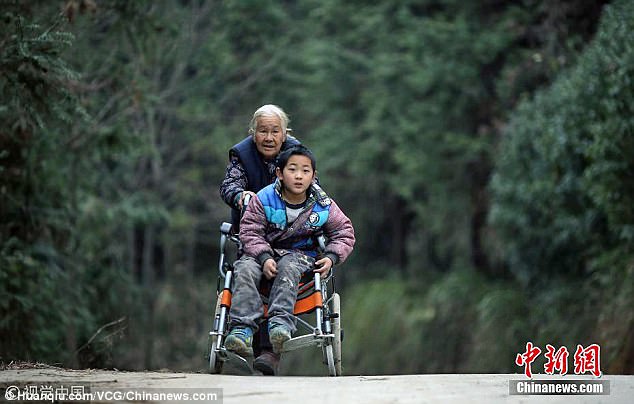 At first, the grandmother took her grandson to school by bike, and in July 2017, local authorities donated a wheelchair to the family. Shi Yuying said that Khoven was diagnosed with cerebral palsy at the age of two years.Parents tried to treat the child, but it did not bring results, only huge debts.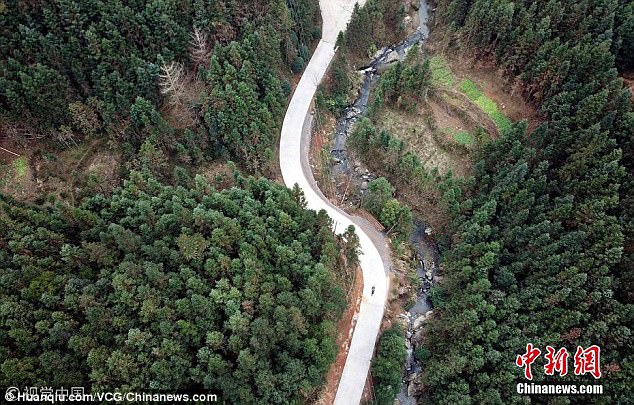 Shi Yuying takes his grandson to school twice a day - in the morning and in the afternoon - and comes twice a day to take him home. Every day it passes 24 kilometers along a mountain path. But, according to the selfless grandmother, she happily performs this task. Shi Yuying believes that her grandson will be able to succeed, because he is a smart boy. He is especially good at mathematics, and he has an excellent memory. True, every year it is becoming more and more difficult for a woman to overcome this path to school and back. She does not lose hope of finding a good school for the disabled, where she can send her grandson.
Related news
A 76-year-old grandmother runs 24 kilometers every day to take her disabled grandson to school
A 76-year-old grandmother runs 24 kilometers every day to take her disabled grandson to school
A 76-year-old grandmother runs 24 kilometers every day to take her disabled grandson to school
A 76-year-old grandmother runs 24 kilometers every day to take her disabled grandson to school
A 76-year-old grandmother runs 24 kilometers every day to take her disabled grandson to school