Cosplay - what is it? Costume game. Wearing costumes of famous characters.
Cosplay - what is it? Gamers, fans of science fiction films and TV shows, fans of comic books - all these people sooner or later face this phenomenon. But what does this mysterious word mean for the Slavic soul and how does it relate to all the groups of people listed above? Read the article and find out!
Cosplay: what is it
The essence of cosplay is to transform into your favorite character as accurately as possible. It can be heroes of games, characters of films, animated films, books, comics, manga and many other works. Cosplayers try not only to match the original, but also to copy its habits, habits and other characteristics.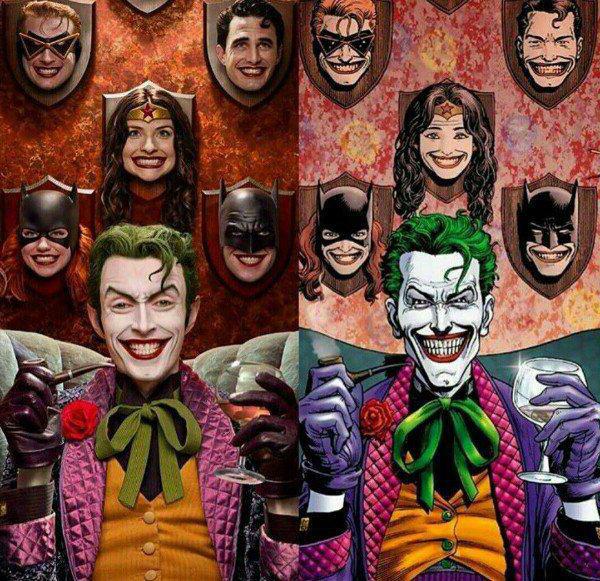 How is the process of reincarnation
In order to bring this fictional character to life, it is necessary to work hard: you need to create a costume, buy a wig or make an identical hairstyle identical to the original, and also fully enter the image. More details about this can be found in the following paragraphs:
Clothes can be bought through an online store that has costumes of famous characters, ordered in a special workshop or sew yourself.
In no case should we forget about the smaller details that complement the image of the hero. Hats, shoes, fake weapons, various decorations - all this is an integral part of the cosplayer costume.
Make-up is one of the foundations of a successful image. To become a favorite hero, you need to consider such details as the color of the eyes, skin, the presence of tattoos or scars from the wounds of the character. Realization of these details with the help of make-up makes the process of transformation more difficult, but thanks to this the image becomes much more effective.
Costume, hairstyle and attributes - this is only 70% of success. As mentioned earlier, the cosplayer needs to literally get used to the role in order to "transfer" to our world a hero from another universe and become the best at the cosplay festival.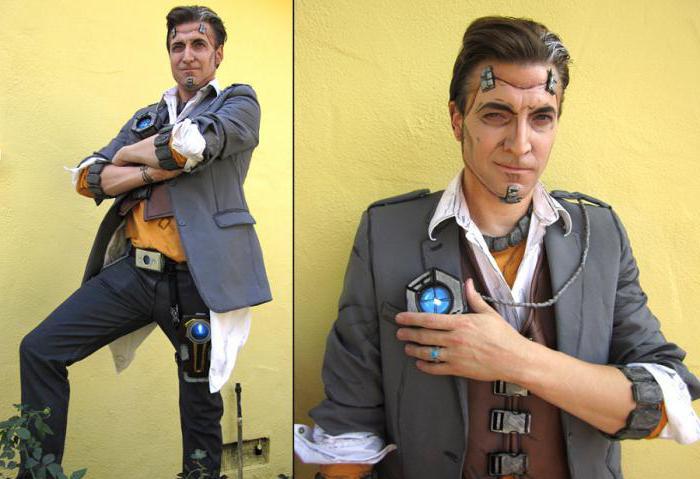 Where do cosplay legs grow from?
In order to understand the meaning of cosplay and what it is, it is necessary to delve into the very roots of this subculture. This may surprise someone, but Japan is officially considered the birthplace of this movement. Despite the fact that the word cosplay is English (costume playing is a costume game), it is directly related to the pop culture of the Land of the Rising Sun.
The first cosplayers appeared almost simultaneously with the birth of manga and anime in Japan. Many fans were so fond of some of the characters in Japanese animation and comic culture that they wanted to transfer these images to real life. After some time, it became clear that there are a lot of such fans and the cosplay "virus" quickly spread throughout the country. Cosplayers began to gather in groups, play scenes from their favorite works, organize parties and even entire festivals. Japanese pop singers also became heroes of cosplayes, who have not music and songs in the foreground, but an appearance and a memorable image. Soon, this movement began to spread throughout different parts of the world, and its subject matter was no longer limited to the characters of Japanese pop culture.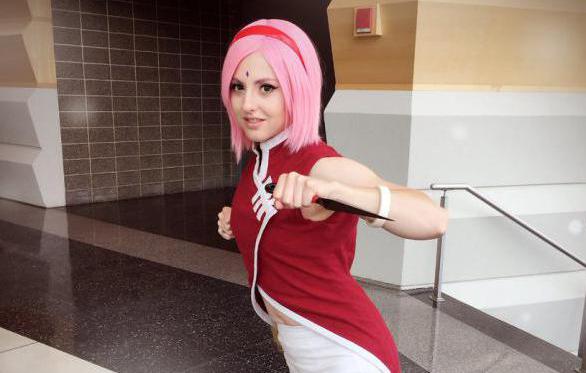 What is the meaning of reincarnation in fictional characters
"Cosplay: what is it and what is its meaning?" - These questions interest many Internet users. And if the first question is more or less clear, the second one is still puzzling for many. Indeed, what is the point here? In fact, the meaning for each person is different. Some people want to express themselves through cosplay, others want to show talents in costume creation, while others just want to have fun with companies who share the same interests as they.
Where can I show my cosplay
As a rule, it is possible to demonstrate an embodied image at various festivals where fans gather from all over the country. At such events, the cosplayer can play some scene with the participation of his character, take pictures with visitors and chat with other fans who also came to show their talents of reincarnation. If the next cosplay festival is still very long or a person simply does not have the opportunity to get to him for several reasons, then you can use another way. The best option for such people would be an ordinary photograph.Through photosplay it is very important to convey the movement of one or another hero, as well as to fully show his facial expressions and emotions, so that the image in the photo is as close as possible to what we see in movies, games, comics, etc.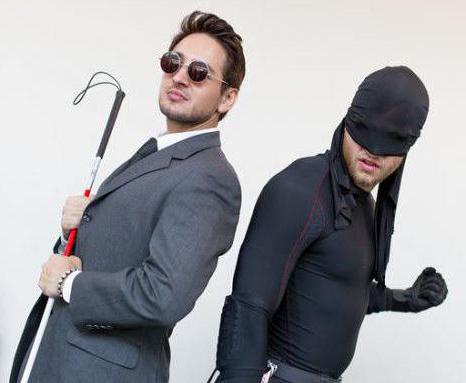 Where to start
First, you need to understand whether it is interesting to you at all. A person may know the essence of the term "cosplay", what it is and other nuances of this movement, but if he is not interested in this, then a good cosplayer will not work out of it. If you understand that you really are interested in reincarnation of certain heroes of pop culture, then you can safely proceed to action.
First you need to choose the character that you want skospleit. It should be a hero that interests you, and the characteristics of the character are well known. In no case should not be afraid to take very popular characters. For example, the cosplay of Sakura, Naruto, Sasuke and other famous anime heroes is a very frequent occurrence, but this does not mean that all of them are made well and correspond to the original. Your goal is quality and maximum similarity.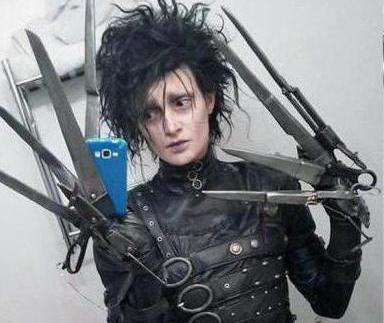 Cosplay in the post-Soviet space
In Japan, cosplay has long ceased to be an underground movement for a narrow circle of people. For several decades of its development, it has grown from ordinary amateur fun into an official youth movement. Now cosplay has become an integral part of Japanese culture and a kind of calling card of the Land of the Rising Sun. And in Japan and Western countries, entire workshops began to open, creating costumes for the heroes of games, films, comics and other types of art. Now many movie and video game premieres, various geek festivals and other such events are not without the participation of cosplayers.
Cosplay in the CIS
In Russia and other CIS countries, the situation with cosplay is a little different. Since Western and Japanese pop culture began to penetrate the territory of the countries of the former USSR only in the 1990s, here the art of cosplay is not as well developed as in other states. This is largely due to the poor organization of the movement and problems in creating costumes. Unfortunately, we do not have official companies that would be engaged in sewing cosplayer clothes, so many people have to create the desired images on their own.The only joy for people who can not make costumes, but want to be cosplayers, are seamstresses and craftsmen who create themed clothing. As a rule, the costume of your favorite character can be ordered from them over the Internet on various resources.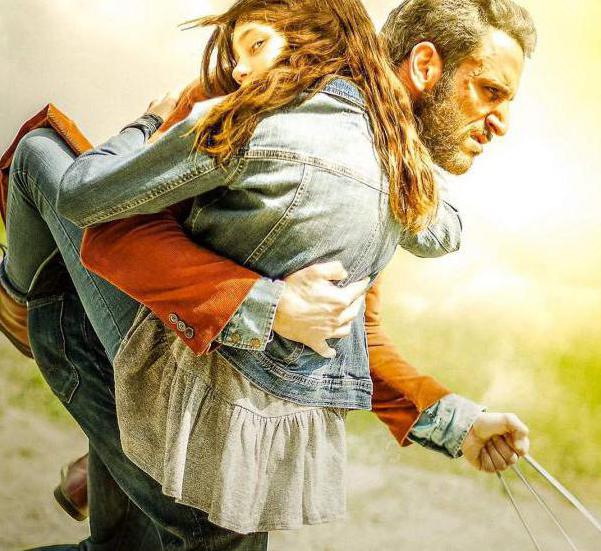 Despite all the difficulties of the subculture emerging in the CIS, every year the cosplay movement is gaining momentum and becoming more popular. Increasingly, various anime festivals and cosplay-only events are held. They can show off the created image and participate in various competitions for the best incarnation of the hero. It is possible that if there would be much more people interested in cosplay, the production of themed costumes and paraphernalia in the post-Soviet countries would reach a completely new level. Considering the popularity of this movement in all parts of the CIS, the implementation of such ideas is only a matter of time.
Related news
Cosplay - what is this costume game. Wearing costumes of famous characters image, picture, imagery