Forbes has published a rating of the richest models of the world, and there was not without surprises
The generation of supermodels from Instagram this year has gained significant momentum, but it seems that Brazilian Gisele Bundchen is not losing ground to the queen of the catwalk. She is far ahead of competitors in income - for the year she earned 30.5 million dollars - despite the fact that her income fell by 30%.
Forbes magazine published its list of the richest models, and it turned out that the 36-year-old Giselle earns almost three times more than, for example, Kendall Jenner, who managed to earn $ 10 million from June 2015 to June 2016. But the affairs of the representative of the Kardashian family are not so bad: due to the skillful use of social networks and the contract with the cosmetic brand Estée Lauder, her income grew by a factor of one-half over the year. Victoria's Secret model Carly Kloss shares third place with Kendall Jenner, and right behind them goes socialite and fashion model Gigi Hadid, who earned 9 million.In second place is another Brazilian, Adriana Lima. The girl has been working with Victoria's Secret for a long time, and also earns good money on contracts with brands of Maybelline cosmetics, Vogue Eyewear glasses and IWC watches. For the first time, Rosie Huntington-Whiteley was on the list, ahead of Miranda Kerr and Cara Delevingne.
(10 photos total)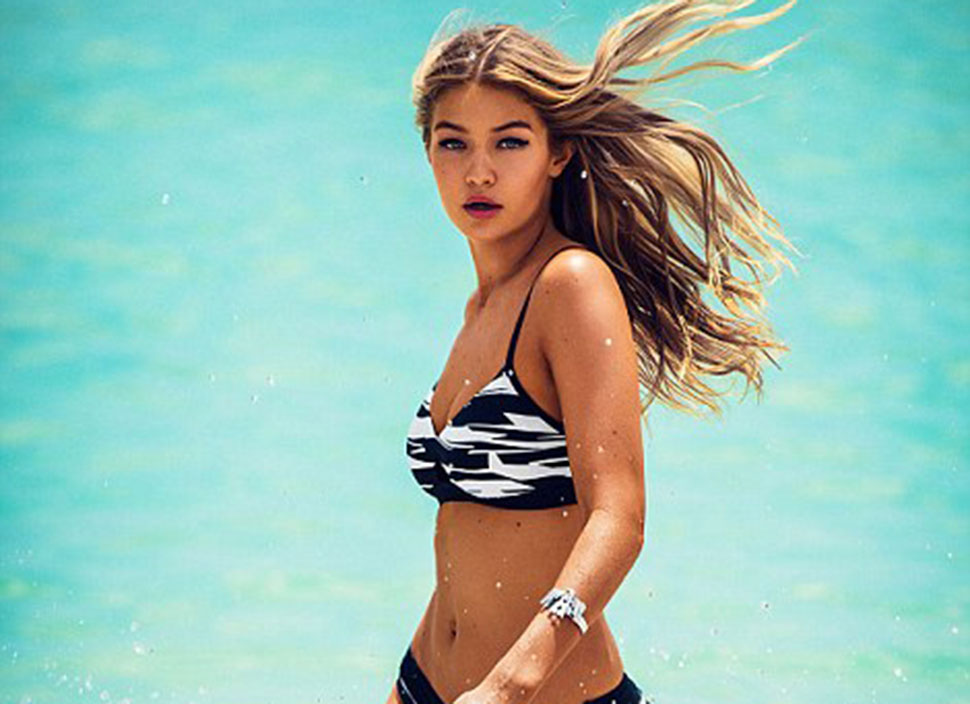 Source: Daily Mail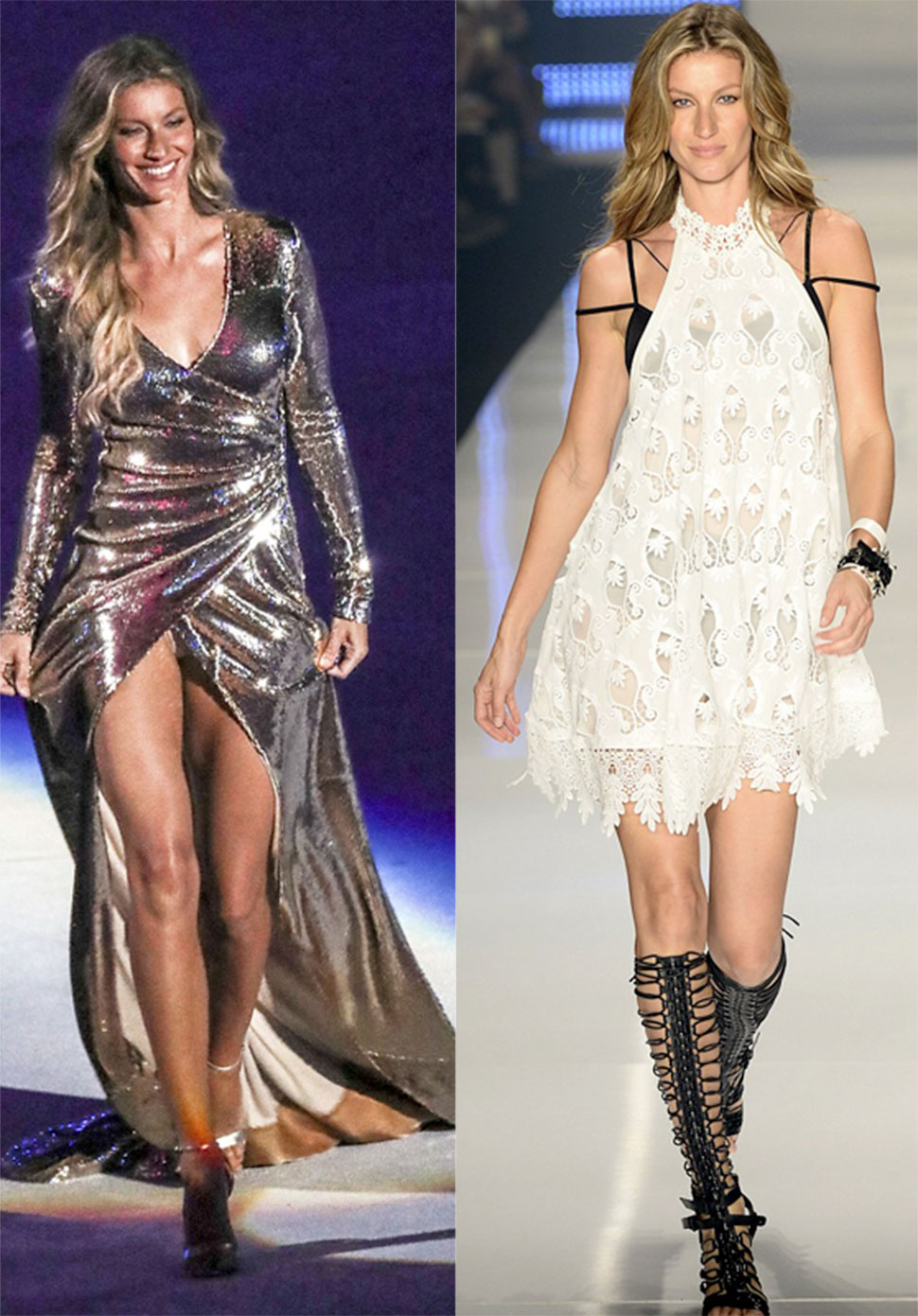 1. Gisele Bundchen - 30.5 million dollars
Giselle has signed contracts with brands Chanel, Carolina Herrera, Pantene and a number of brands of cosmetics and underwear. The Brazilian model and actress first appeared on the cover of the British Vogue back in 1998 and has consistently been on the lists of the highest paid models in the world since 2004. She is married to American football player Tom Brady, they have two children.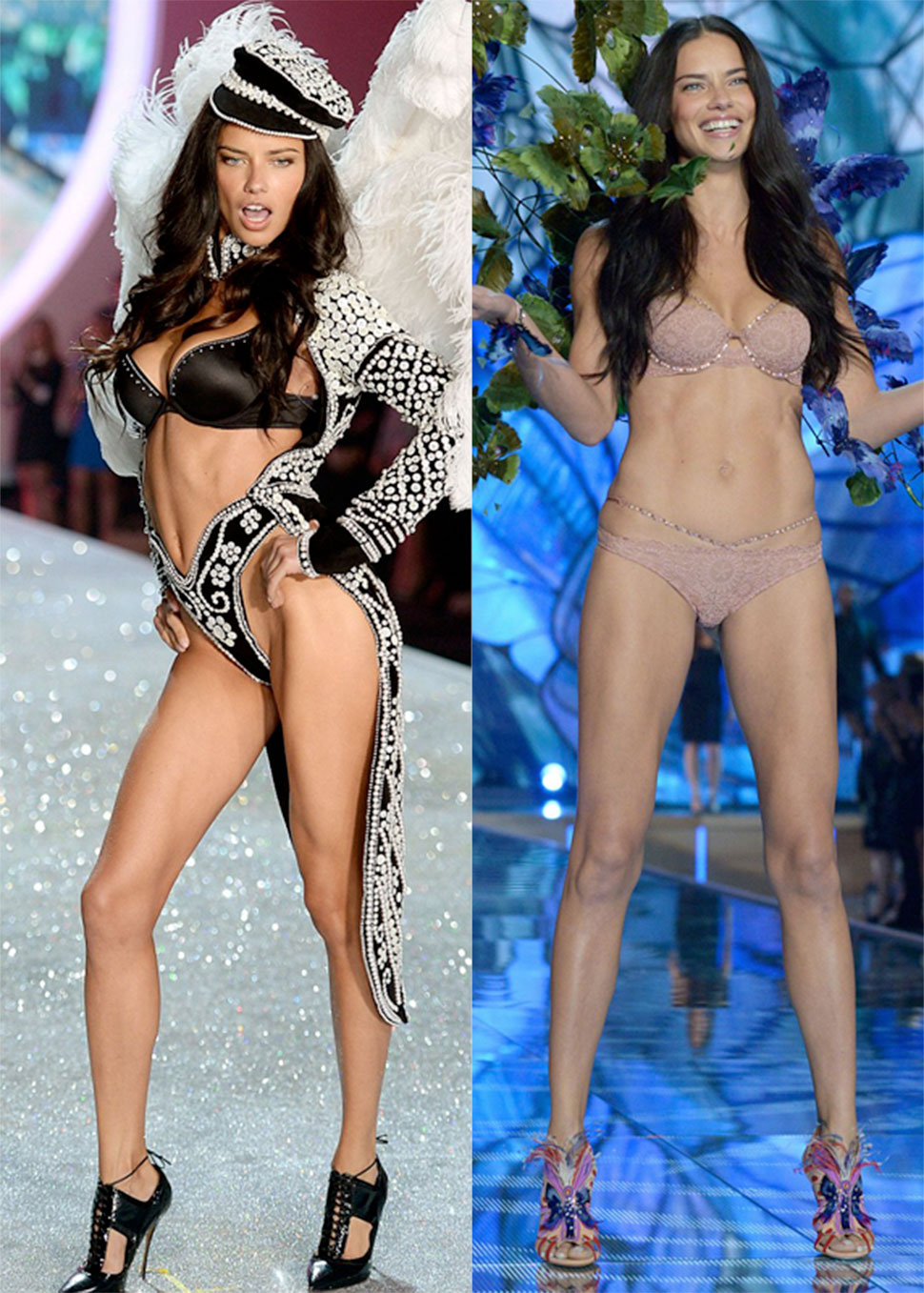 2. Adriana Lima - 10.5 million dollars
Brazilian model Adriana Lima has been one of Victoria's Secret's angels since 2000. This is the most experienced "angel" among the models representing the brand of clothes. She has existing contracts with the brand of cosmetics Maybelline, glasses Vogue Eyewear and watches IWC. The model also has two children. She was married to NBA basketball player Marco Jaric, but the couple broke up in 2014.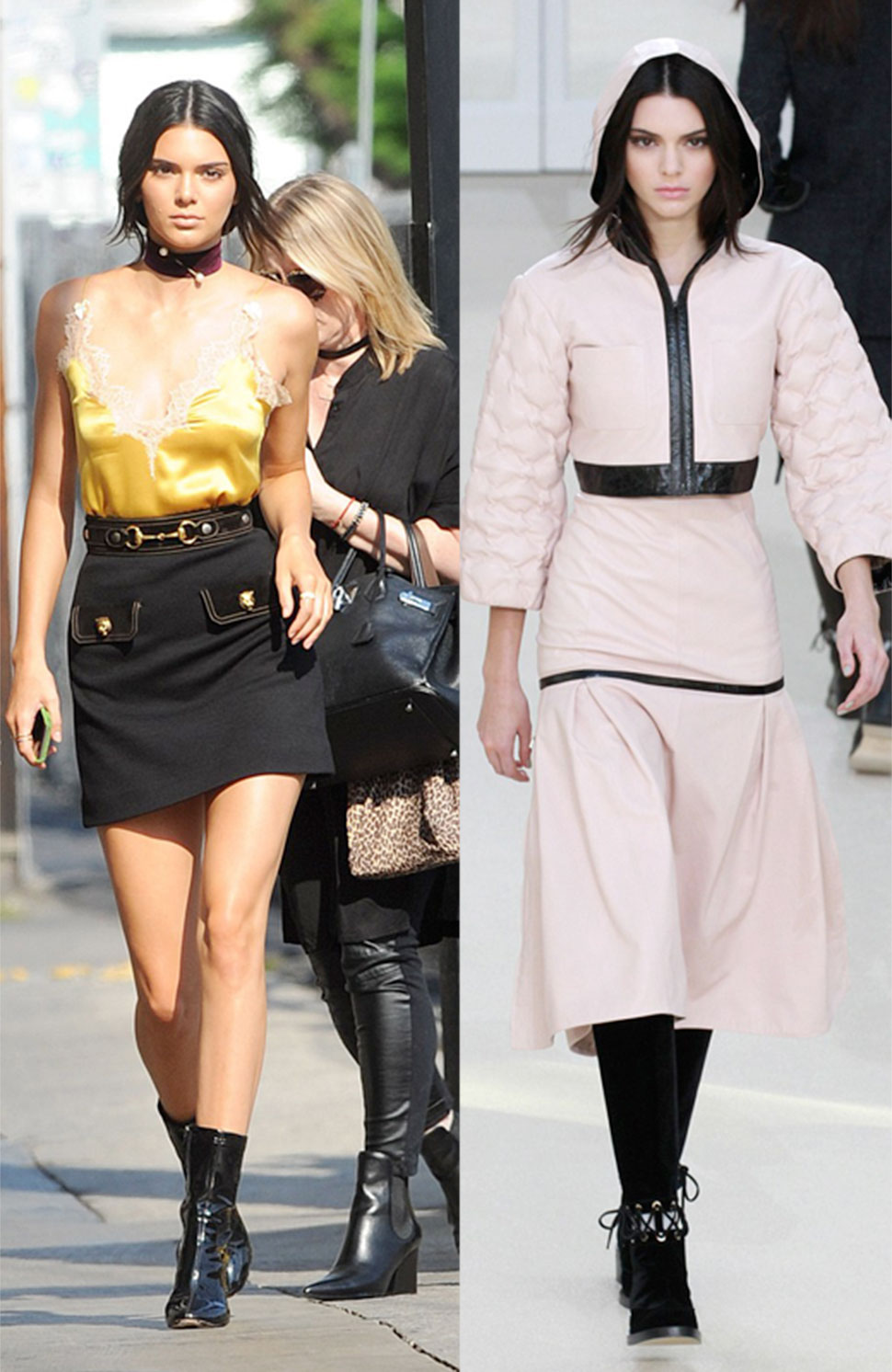 3. Kendall Jenner - 10 million dollars
Her relative Kim Kardashian is only 20 years old, but due to the skillful use of social networks and contact with the Estée Lauder brand, she managed to increase her income one and a half times over the year.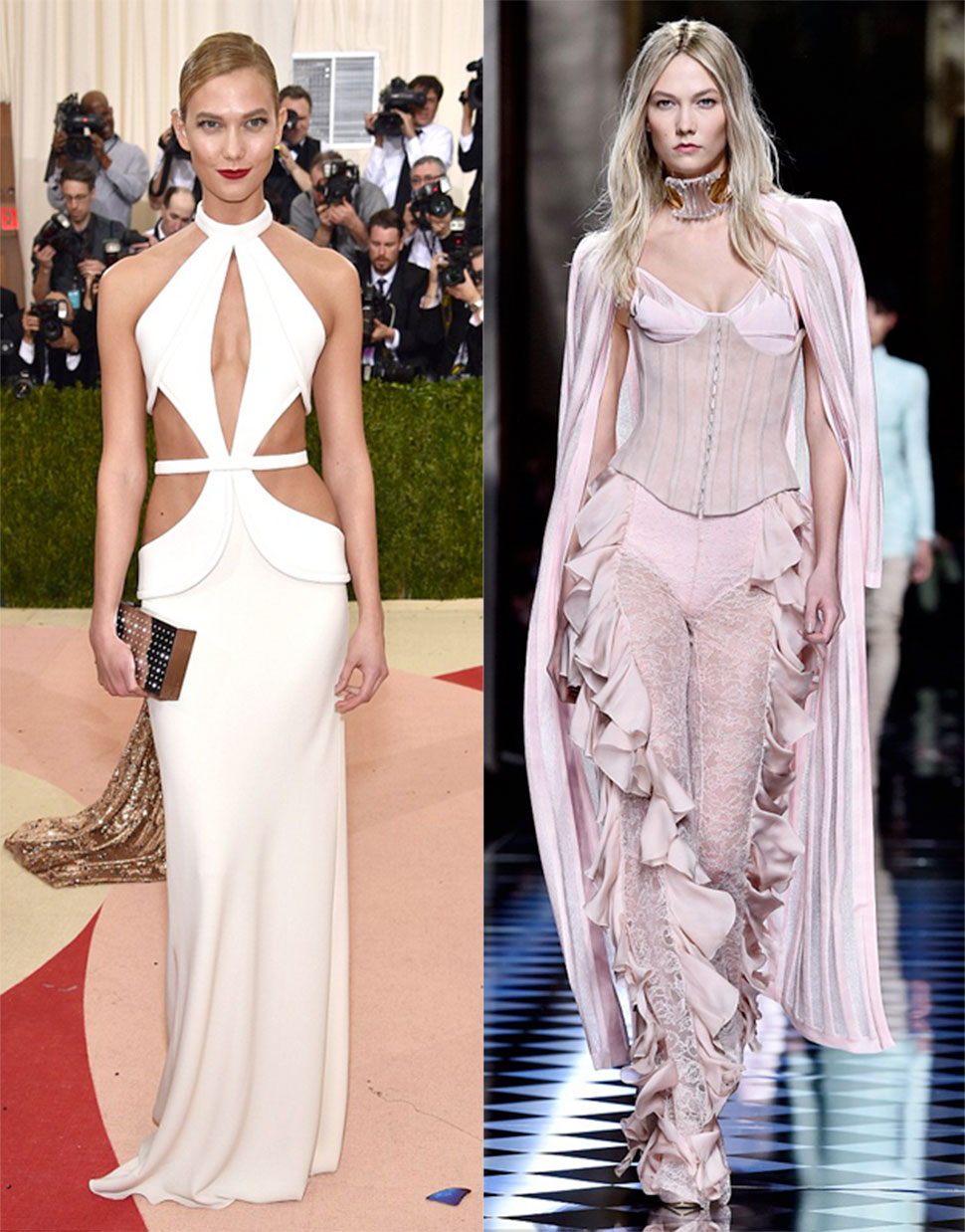 4. Karlie Kloss - 10 million dollars
The former model of Victoria's Secret earned most of the money through a contract with Carolina Herrera, and in May she changed Miranda Kerr, becoming the face of Swarovski.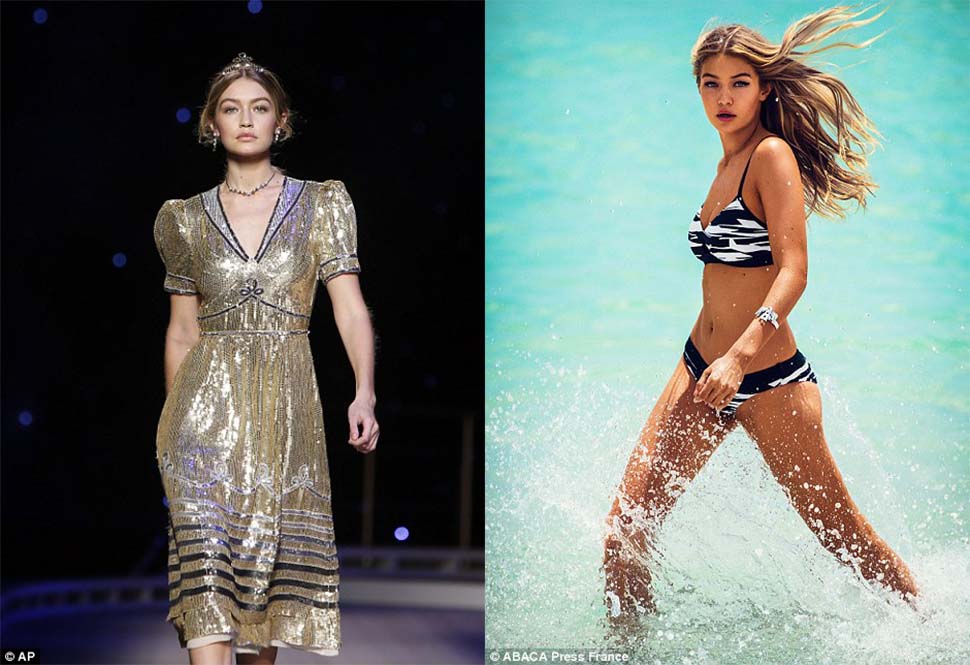 5. Gigi Hadid - $ 9 million
The girl quickly soared to the top of the list thanks to contracts with Maybelline, Tommy, Evian, BMW and Topshop. Like Kendall Jenner, with whom they are friends, Gigi became famous as a child when her family participated in a reality show.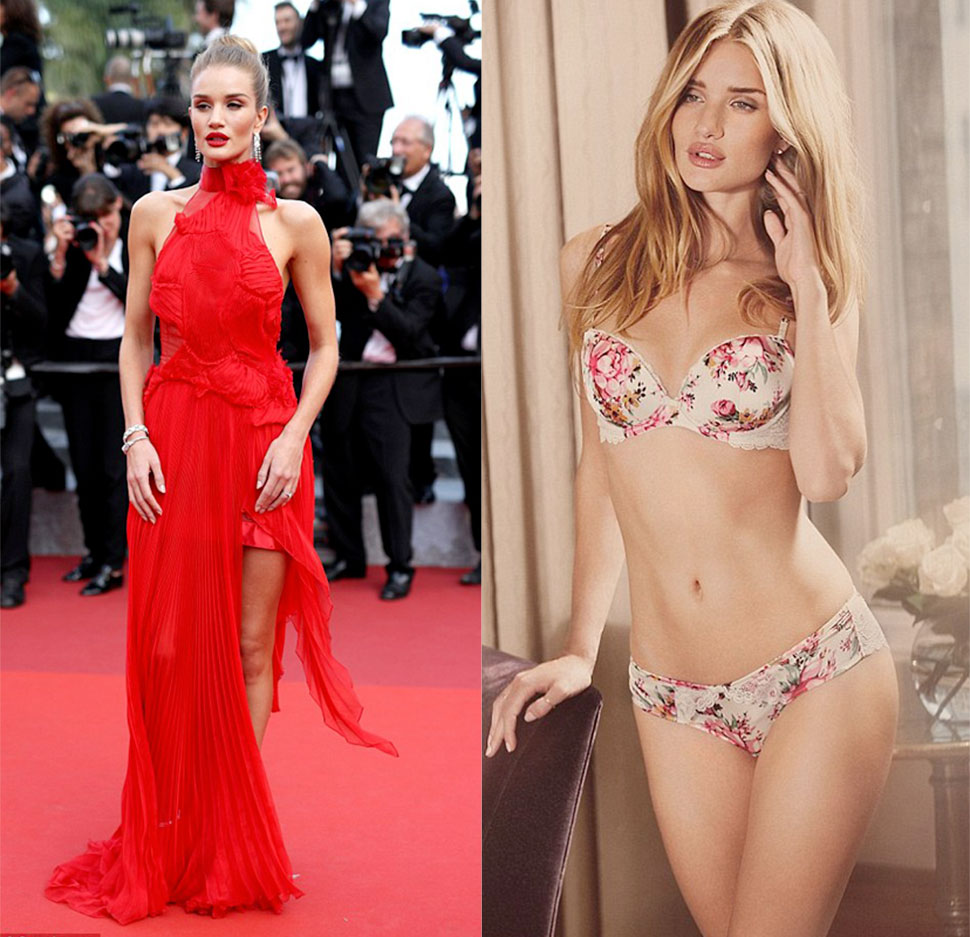 6. Rosie Huntington-Whiteley - $ 9 Million
In 2012, the model launched the line of its linen Autograph together with M & S, which has since expanded to include perfumes, sportswear and decorative cosmetics.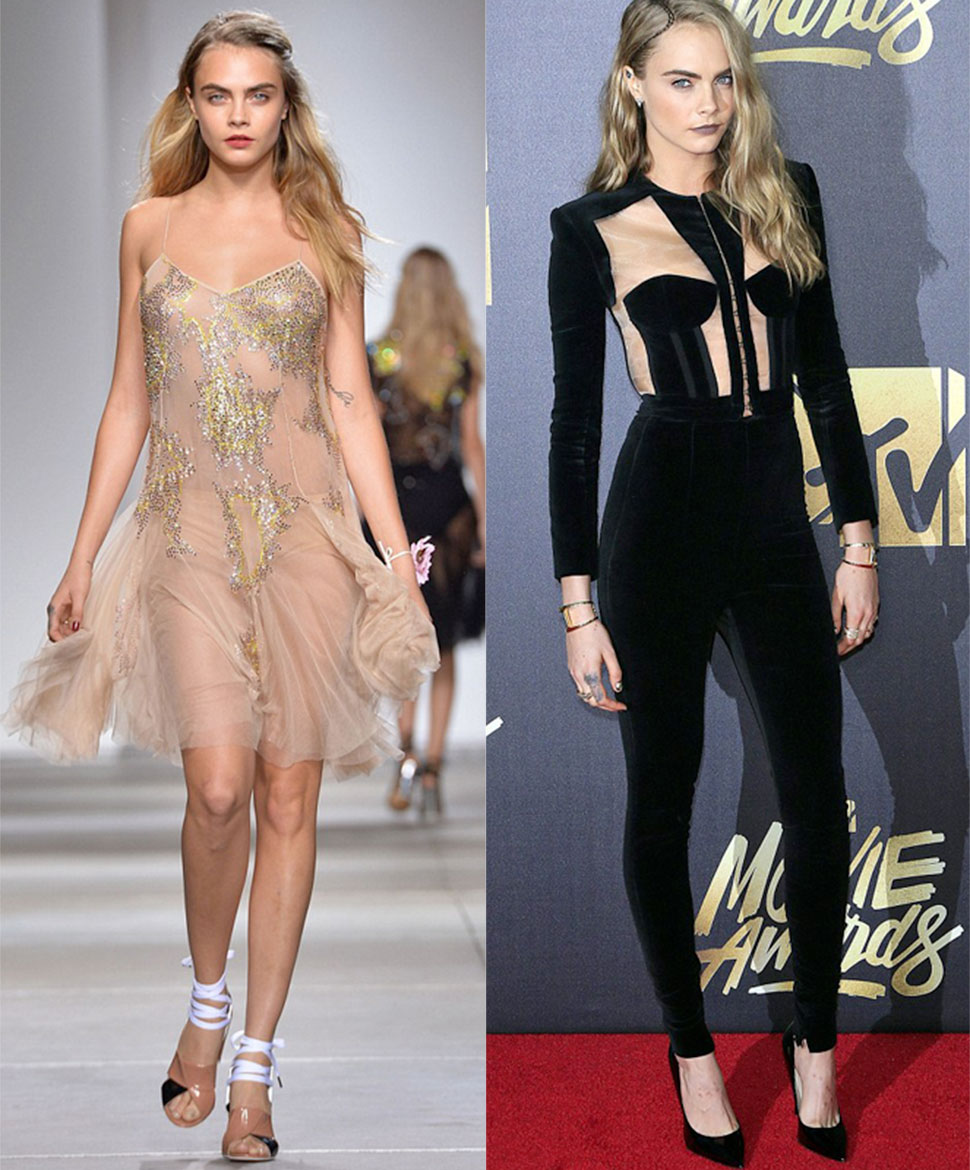 7. Cara Delevingne - 8.5 million dollars
The model and now the actress is now not so often appears on the podium, but deals with YSL Beauty, Burberry and TAG Heuer provided her a place in the top ten. 24-year-old British woman starred in the blockbuster "Suicide Squad", which has already appeared on the screens, and two more films with her are waiting for release.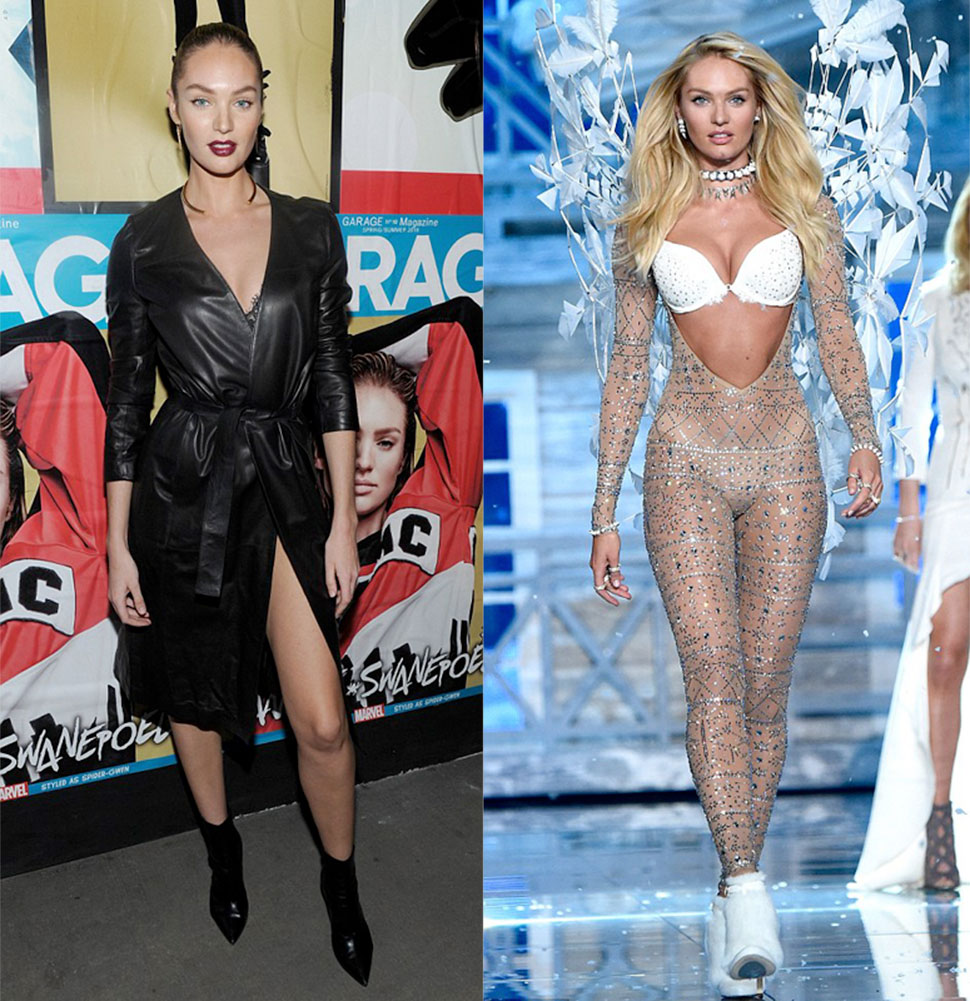 8. Candice Swanepoel - $ 7 Million
The girl has come a long way from the flea market in Durban, where she was noticed when she was 15 years old. Candace is from South Africa, now she is 27 years old and she is expecting a child from a model business colleague.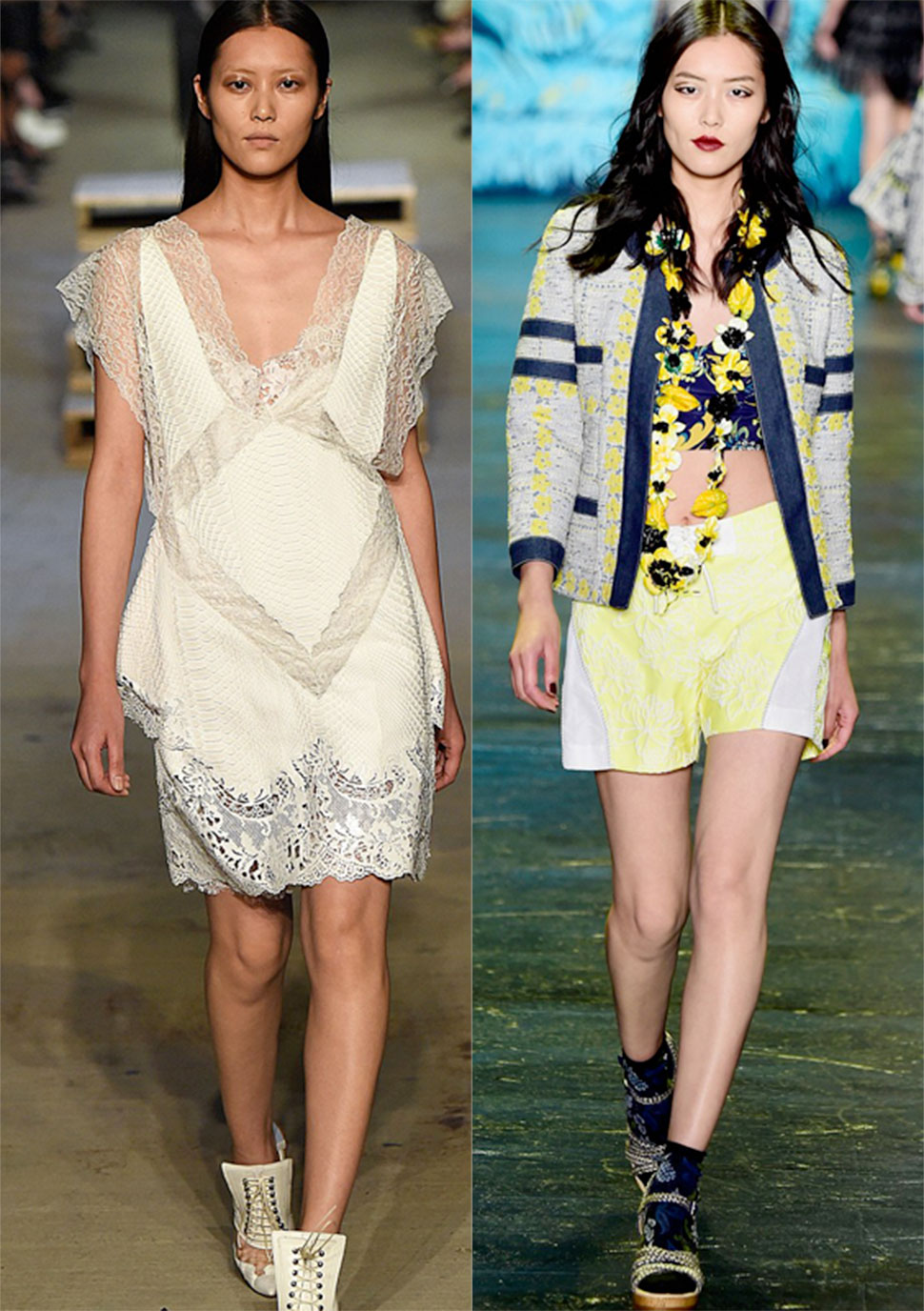 9. Liu Wen - 7 million dollars
In 2013, she became the first Asian model to be on the Forbes list. The 28-year-old Chinese woman now lives in New York and works with the brands Estée Lauder and La Perla.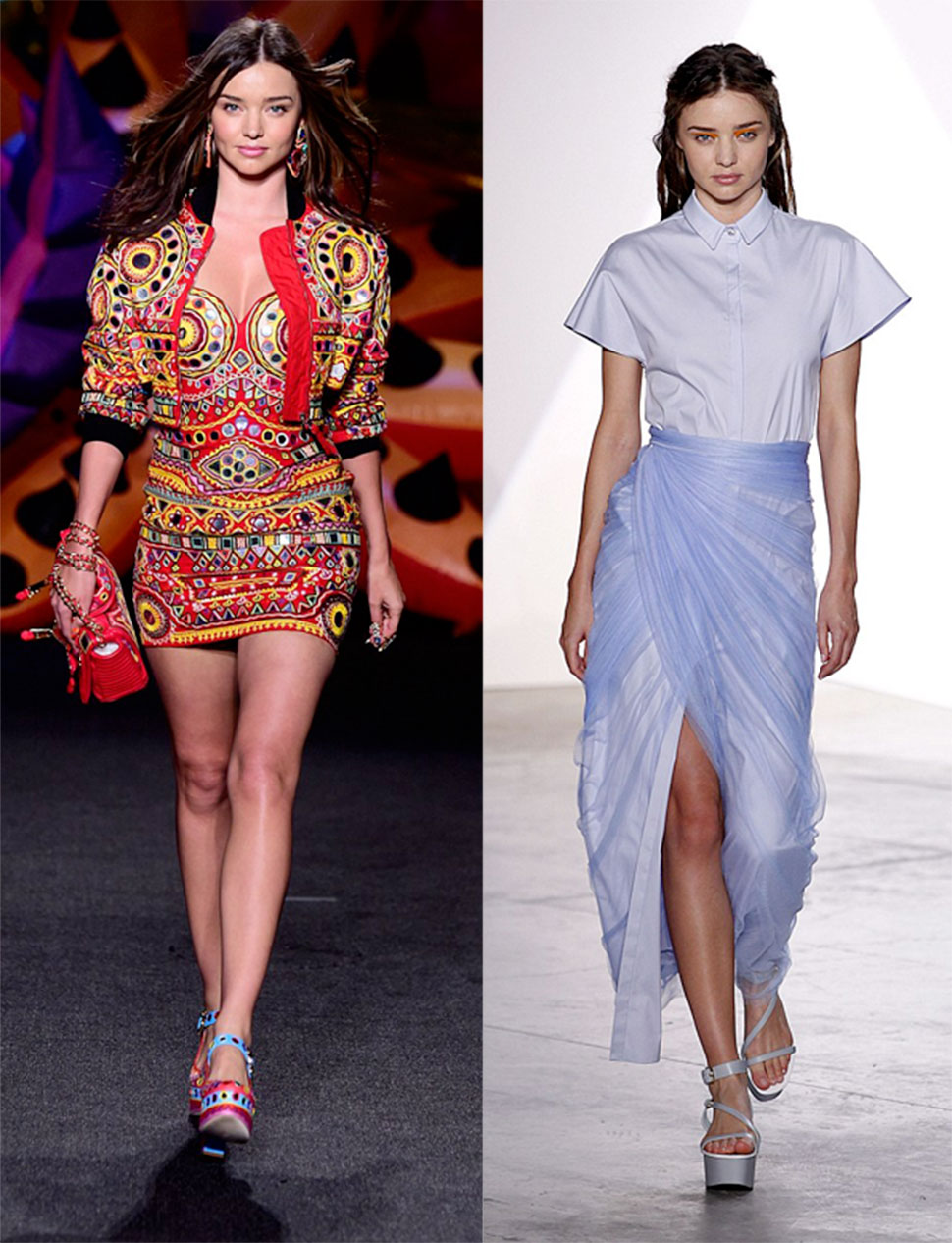 10. Miranda Kerr - 6 million dollars
The Australian model became famous as the "angel" of Victoria's Secret in 2012, and won the first beauty contest in 1997, when she was 13 years old. She has a son from actor Orlando Bloom, and she recently announced an engagement with Snapchat co-founder Snapchat Evan Spiegel.
Related news
Forbes has published a rating of the richest models of the world, and there was not without surprises
Forbes has published a rating of the richest models of the world, and there was not without surprises
Forbes has published a rating of the richest models of the world, and there was not without surprises
Forbes has published a rating of the richest models of the world, and there was not without surprises
Forbes has published a rating of the richest models of the world, and there was not without surprises