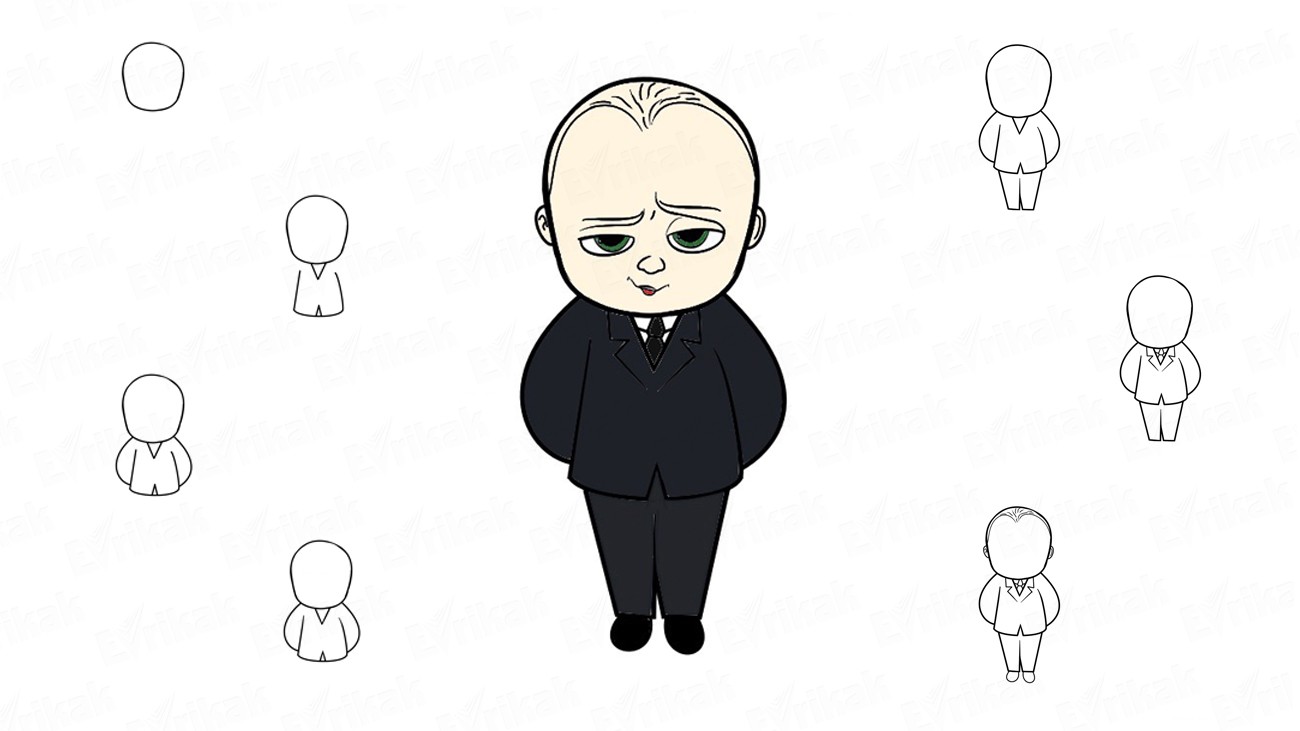 How to draw Boss-molokosos from the cartoon (+ coloring)
2 825
The boy Tim was unhappy with the appearance of his younger brother, who behaved like an adult. As it turned out, the Boss-molokos was fighting a criminal corporation. During the adventure, the brothers became friends and became attached to each other. In the end, the brothers grew up, and the Boss was called Theodore. She and Tim lived very friendly.
We offer to draw a little Boss from the modern popular comedy.
We have an online album in which you can draw the Boss-milkweed immediately on the site. Want to try? Follow this link. Or paint right here.
Choose how you want to paint.
Head
In babies, it is irregular in shape, resembles an irregular square with rounded corners.


Torso
Draw it in the form of a small jacket, like a real boss.


Arms
They are laid behind his back, so the palms are not visible. Draw limbs in the form of smoothly curved lines.


Blazer
It should be smooth and strict. Vertical lines separate torso and arms.


Trousers
They are neat and ironed. The legs of the baby are short.


Collar
It is laid like an adult man. On the neck also draw a tie.


Hair
They should be drawn short and sparse. True, the boss they are laid in a hair. Draw ears on the left and right. Do not forget the shoes.


Face
Picture your baby's eyes large, but narrowed. Add a nose and a sly smile.


We color
Color the head of the boss in pink, his hair is blond. The eyes are green and the jacket is dark.

We offer to color the character online.
Choose how you want to paint.

If you see an error, please highlight a piece of text and clickCtrl + Enter.
Related news
How to draw a Boss-Milkman from a cartoon (coloring book) image, picture, imagery