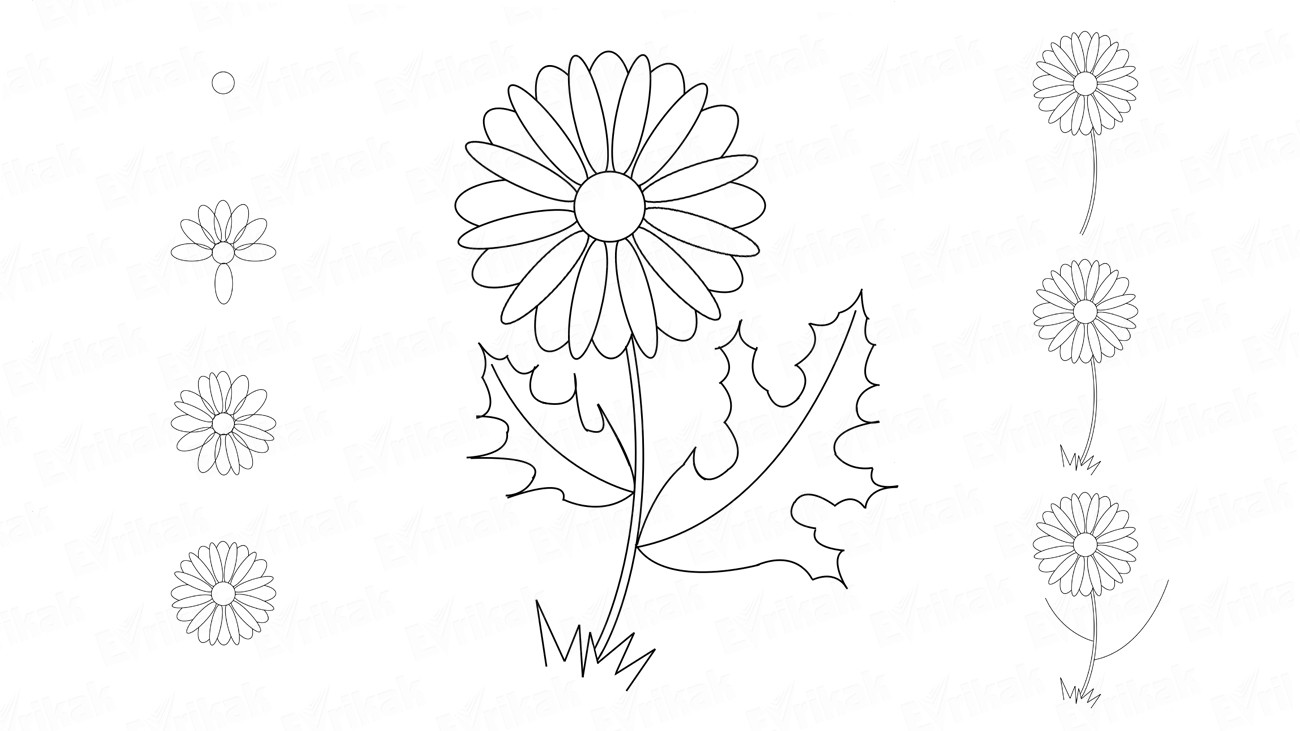 How to draw a daisy in stages
20 605
Kids love to draw. They especially like to engage in creativity with their parents. Unfortunately, parents are not always able to demonstrate drawing skills. As a result, refusing this occupation. We decided to help you, and prepared a step-by-step instruction with pictures with a description that will help you easily and beautifully draw a daisy flower. Suggest child to draw. Together you have a pleasant, interesting and useful time. Good luck!
Middle
In the upward direction from the center draw a small cup. From it will grow petals. This is the middle of chamomile. You can draw round figures with a compass or stencil. This simplifies the task and makes the contours smoother.

Petals
First, symmetrically draw three petals of the same shape on the top and sides of the middle.

Then add another one below. Get a cruciform shape. Fill the free space between the petals as shown in the picture.

Petals should be located around the radius of the figure.

Erase lines
Cross lines that intersect, erase with an eraser. Top with a few more petals to display the natural placement of the petals on the flower.

Stem
In two parallel lines draw a flower stalk. In daisy it is thin and long.

Grass
Draw a small bush of grass, with which our flower grew.

Leaves
Add two lines to the stems on the sides. Draw them with a slight bend. This is the basis of the side leaves.

Then, wavy line draw the characteristic shape of the leaves of chamomile.

Color
Pencil drawing is ready. If you add colors to it, it will look much more spectacular. Green color the stem and leaves. We gave the flower head a more natural color. But you can experiment, and paint the petals at will. The middle is traditionally yellow.
Related news
How to draw a daisy in stages image, picture, imagery