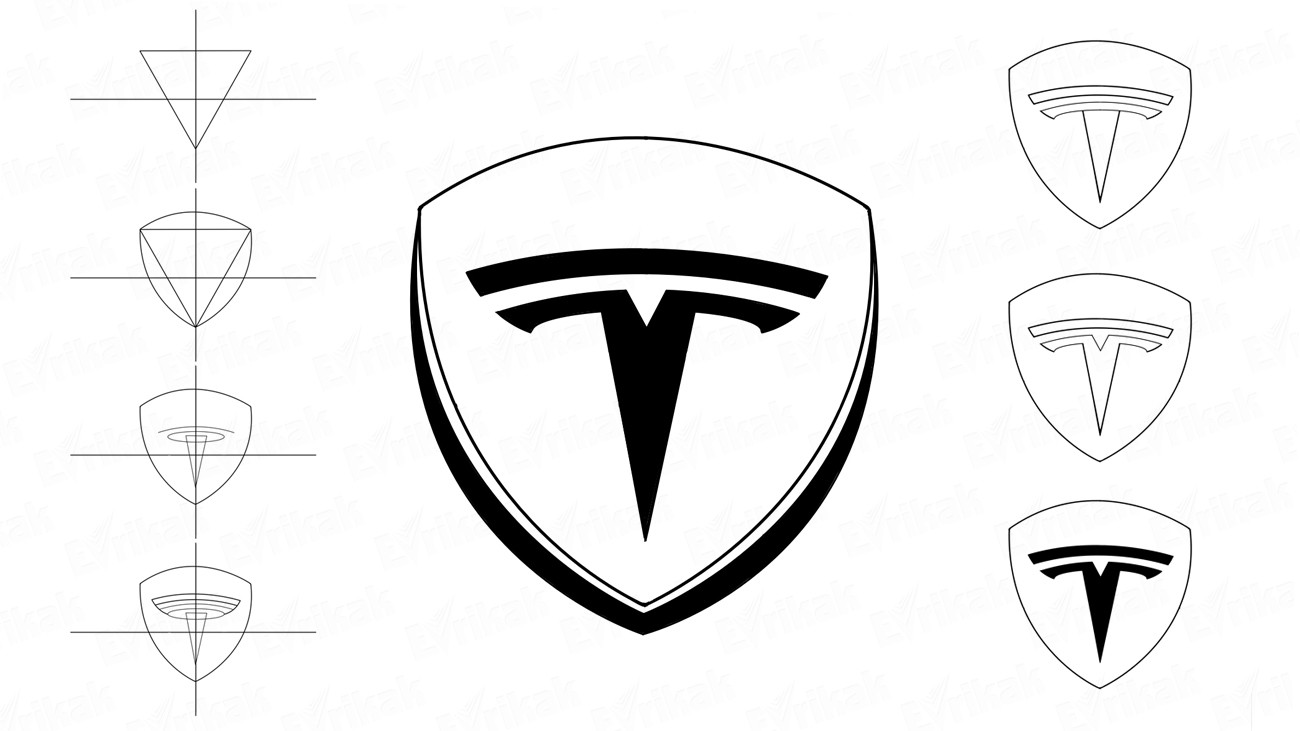 How to draw a Tesla logo
4 499
In previous drawing lessons we depicted logos of famous car brands. Audi, Mercedes - these instructions may already be in your collection. Today we are replenishing our collection with the logo of the famous Tesla brand, which is focused on the production of electric vehicles. Each step demonstrates the main stages of work, having done that you have on the sheet will be a car icon. Good luck!
We set the basis
For almost the entire width of the sheet, draw two straight, even lines that cross each other. This is the basis of the picture, we will push off from it, drawing other elements.

Triangle
Inside the cross lines, draw an equilateral triangle as shown in the figure. We need these schematic shapes to make it easier to draw the correct logo shape. It is easier to derive the parts we need from them.

Dougie
Curve the lines to connect all the embers of the triangle. See as shown.

We erase unnecessary elements
Triangle has fulfilled its mission - to help us to correctly portray base icon of American automotive companies. Now you need to gently erase it with an eraser.

Small parts
Inside the logo, add a few touches bases as demonstrated instruction. Watch carefully to not miss anything.

All details of the logo, mostly - this is a thin semicircular lines, interconnected in different positions.

Some touches are sketchy, so they need to be erased.

Get clear contours.

Erase extra lines
The shape and main details of the logo are ready. All auxiliary elements of the pattern can be erased with an eraser.

Finishing touches
Inside logo details, draw a small triangle with the base downwards.

Then clean the part of the triangle with an eraser.

Color and shape
As standard, the inner part of the logo is painted with a solid color.

Give the volumetric shape to the Tesla badge.

Figure is ready. The logo should look like the first letter of the name Tesla.
Related news
How to draw a Tesla logo image, picture