How to get rid of the smell of sweat in shoes?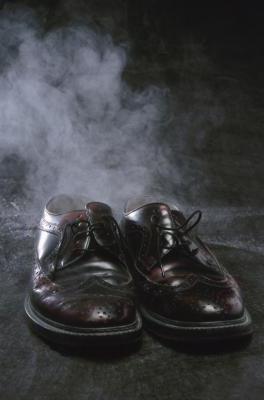 Unpleasant smell emanating from the feet or shoes, familiar to everyone. And it's good if this is a reason for a joke or a joke. What to do if an unpleasant smell is a problem that needs to be eliminated, and as soon as possible? There is no universal way: some methods help someone, others help someone. But still there are several effective "popular" recipes available to everyone.
How to get rid of the smell of sweat in shoes? Hygiene - in the first place!
Doctors recommend washing your feet every day, with soap and a brush. And also at least once a few days to thoroughly wash the shoes from the inside. After that, it should be thoroughly dried and ventilated, putting on the balcony. Take care of your legs, remove calluses and corns in time, do not allow the appearance of fungus. Change your socks often, especially if your legs are sweating a lot, buy socks made from cotton only - no synthetics!
Prevention is the best treatment!
As you know, any problem is easier to prevent than to cure.So if you do not want to torture yourself and those around you with the characteristic amber coming from your feet, buy only high-quality shoes made of genuine leather. It's good if for each season you have several pairs: then you can change them, and in the meantime give your shoes a "rest" and dry out sweat. Perhaps with this approach, the question "how to get rid of the smell of sweat in shoes" will never arise before you.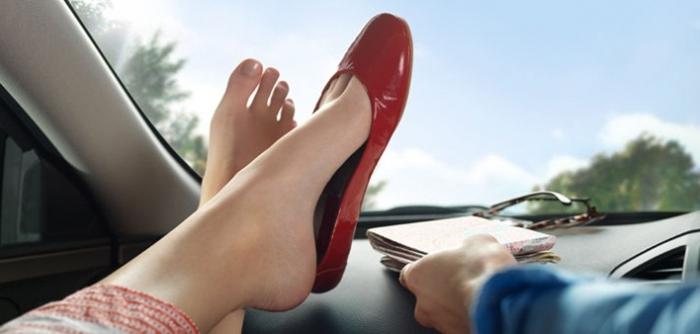 Folk remedies for removing odors
But if the problem still exists, we must get rid of it. This is what traditional medicine advises on this matter:
The smell of sweat in shoes can be removed by wetting a cotton swab with hydrogen peroxide and then treating the inside of shoes or shoes with it for the night. By morning, the problem is likely to disappear.
Ordinary soda also helps - as you know, it is capable of absorbing foreign odors. So you can pour into the boots over a generous spoon of soda, and after a few hours just shake it out and wipe the shoes with a dry, clean rag.
If you do not want to mess with soda, remember another means - activated charcoal. A few pills in each boot - and by morning the shoes will be free not only from smells, but also from damp.
How to get rid of the smell of sweat in shoes using a regular freezer? Simply pack your boots in cellophane or wrap them in plastic and place them in the freezer. Such freezing will kill the bacteria that most often cause unpleasant odors.
And those who have vodka or alcohol at home can also use this method: wash your shoes thoroughly, put on well-worn socks, put on problem shoes and walk around them for a while.
In the end, today on sale you can find a lot of different deodorants, which can, if not forever, then at least temporarily save from such problems as the smell of sweat in children or adults.
We hope that this article was useful to you. If any of the popular methods did not help, then the question "how to get rid of the smell of sweat in the shoes" is better to consult a doctor. He will find the cause of excessive sweating and recommend a remedy that is right for you.
Related news
How to get rid of the smell of sweat in shoes image, picture, imagery