Salad with beans and tomatoes. How to cook a salad with beans, peppers and tomatoes
Habitual salads that are prepared for each holiday, so become boring. I want something original, tasty, but at the same time easy to prepare. If you need an unusual idea of ​​an appetizing salad, read this article to the end to find out how to prepare a salad with beans and tomatoes, as well as what its varieties are.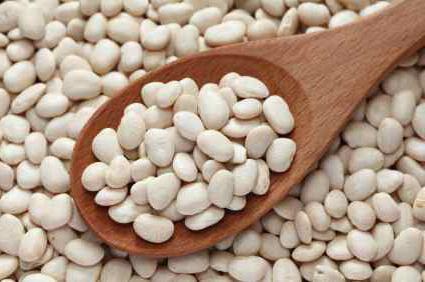 A little about the history and usefulness of the product
First of all, let's talk about beans. This is a legume plant whose history goes back many centuries. In each country it was prepared in its own way. For example, in ancient Rome, powder was made from beans, but in Russia several centuries ago this legume plant was not eaten. Its function was rather decorative. At the end of the 18th century, beans began to be added to dishes. Since then, it has become one of the indispensable products in Russian cuisine.Not to mention that the beans are very useful for the human body, as it contains iodine, zinc, iron, calcium, phosphorus, and vitamin C.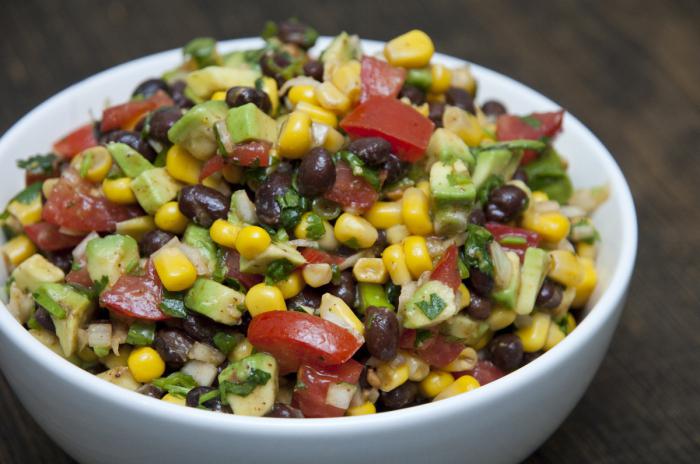 One of the most popular recipes
Today we are preparing a salad with beans and tomatoes, but first you need to stock up with all the necessary ingredients. We will need:
half a cup of beans;
2-3 tomatoes;
1-2 avocados;
lemon juice;
romaine salad;
Red onion;
salt;
ground pepper.
When all the ingredients are at hand, you can start cooking. However, it is worth noting that the beans must be placed in a deep container, pour water and leave in this form overnight. The next day, you can start cooking.
First let's do the onions. Cut it into rings or half rings (as you prefer), put it in a bowl, then salt, pepper and pour with lemon juice. Thoroughly mix all the above ingredients and set aside for half an hour. We are waiting for pickled onions. Get down to the avocado. Carefully wash it, remove the bone and peel. Cut avocados into small cubes and pour plenty of lemon juice too.After doing this procedure, the fruit will not darken and will retain its color until the salad is served on the table.
It was the turn of beans. In it we add avocado, pickled onions, romaine salad, and also diced tomatoes. Salad salt, pepper to taste and mix all the ingredients thoroughly. You can put everything in layers: first lettuce leaves, then beans and tomatoes. Top put the pickled onions, which will make the salad even more appetizing and attractive in appearance.
That's all, a beautiful and tasty dish will delight your household or guests!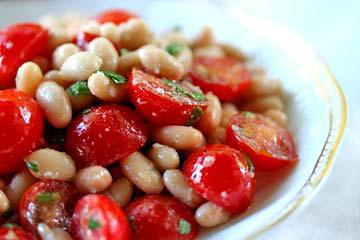 A bit of poignancy
For those who want to make the salad more savory, we suggest choosing the following ingredients: beans, tomatoes, peppers, lettuce, onions. Bitter pepper will add spice and piquancy, so do not forget about this option. Slice it into small pieces or slices.
Beans in combination with crackers
We offer you another version of the salad with beans, which is extremely easy to prepare, so it is best suited if you are in a hurry to work or unexpected guests have descended on you. However, note that for cooking this dish you will need canned beans, which should be in the fridge of every hostess just in case.To prepare such a salad, beans, crackers, tomatoes must be in your kitchen.
We list all the necessary ingredients:
canned beans;
canned corn;
processed cheese;
a few cloves of garlic;
rye crackers;
mayonnaise;
salt;
greenery.
Let's start cooking? First, open a jar of beans, gently sprinkle the liquid, then pour the beans in a salad bowl. We perform a similar operation with canned corn. Open, drain the liquid and ship to the beans. The list of ingredients was melted cheese, do not forget about it. We clean the foil, cut it into neat small cubes and send it to the previous products. Open the package with crackers and pour into the salad. Crushed garlic in garlic press and add to the same. Now you can fill the dish with mayonnaise, mix thoroughly, add salt, herbs to taste.
Well, the salad can be served. In addition, it can be decorated with crackers. Be sure your home fingers will lick and ask for supplements.


Red Bean Salad Recipe
Fans of beautiful, original dishes can be advised to prepare the next salad.Red beans, tomatoes are its main ingredients.
First you need to carefully pick the beans, then boil until then, until it becomes soft. The next step is cooling. Now you can start cooking. Pour the beans into a salad bowl, chop the tomatoes into small cubes and add them to the beans. You can also add onions, which must first be chopped. If you have dill - wonderful! Cut it and boldly add to the dish.
Let the salad bowl stand aside for a few minutes and mix the sunflower oil with vinegar, and then pour the salad with this mixture. It is important not to forget about the salt, which we add to taste. Before serving, you can sprinkle the salad with dill. It will make it even more beautiful, bright and festive.
Green beans will also work
Speaking of legumes, one can not forget a wonderful salad: green beans, tomatoes and garlic - its main components.
We take young bean pods, wash them, remove veins from them and cook in lightly salted boiling water until ready. Then you need to drain the water and pour the beans in a salad bowl.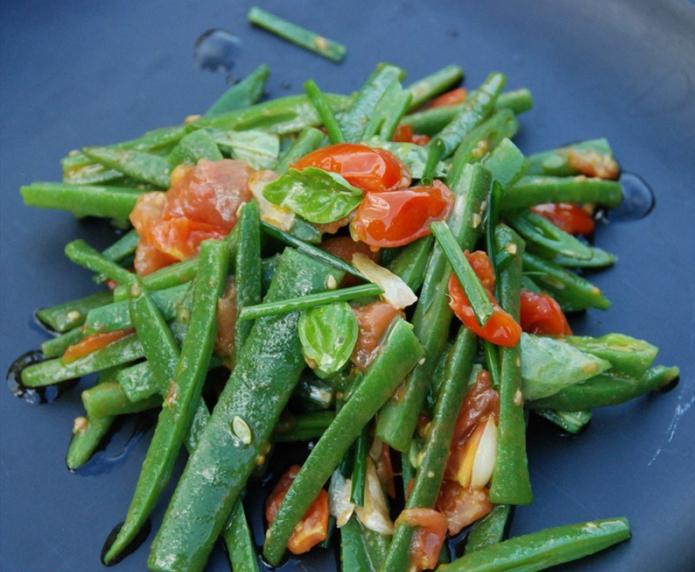 Cut the tomatoes into cubes and send them to the beans.Squeeze the garlic in the garlic press and add to the salad. Sprinkle with black pepper and pour vinegar. Crushed garlic, some housewives served separately. Thus, the choice is yours.
We have presented to your attention several options for salad. Each of them is tasty in its own way and undoubtedly satisfying. Salad with beans and tomatoes can make even an inexperienced hostess, who only comprehends the culinary arts.
Fantasize with the ingredients, invent your options to diversify the daily diet. Delight your home with new tasty and hearty dishes. And remember that a salad with beans and tomatoes can be an ornament to any table. Enjoy your meal!
Related news
Salad with beans and tomatoes. How to cook a salad with beans, peppers and tomatoes image, picture, imagery