Shopping in Istanbul: reviews of tourists
Istanbul is a beautiful city that is rich not only in sights, but also in a huge number of markets and shops. Shopping in Istanbul in recent years has become the favorite entertainment of Russians, and every year more and more tourists flock here to unwind and empty the wallet. In this article, you will learn where it is better to go shopping, how to bargain properly and what should be purchased first.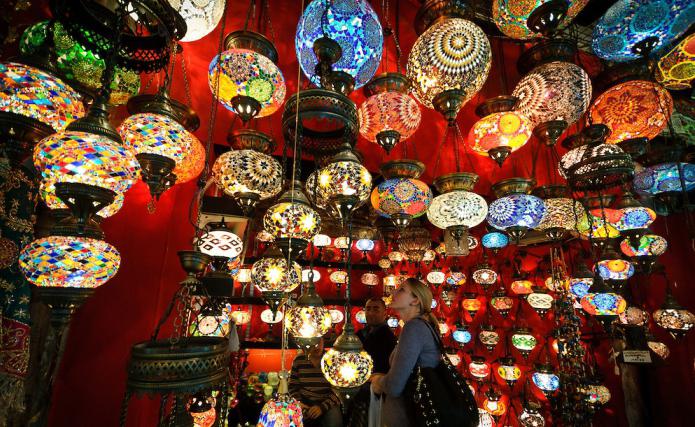 What products are in demand
Textile. In Istanbul, you can buy high quality goods. Pay attention to the variety of clothes for adults and children, bed linen and home textiles.
Leather. Products made in the factories of Turkey cause a special interest among the guests of the city. First of all, these are raincoats, jackets, belts and accessories made in Izmir.
Jewelry. High quality products is accompanied by a low price, and the risk of being deceived is close to zero. If you purchase gold jewelry in a specialized store, then you will be given a quality certificate with an indication of all the necessary parameters.
Dishes.In the markets and shops you will find excellent kitchen utensils, made in the Oriental style. Be sure to bring home from travel a real copper Turk for coffee.
Eastern sweets. Pamper yourself and your loved ones with famous culinary delights. Do not forget to buy spices and exotic seasonings.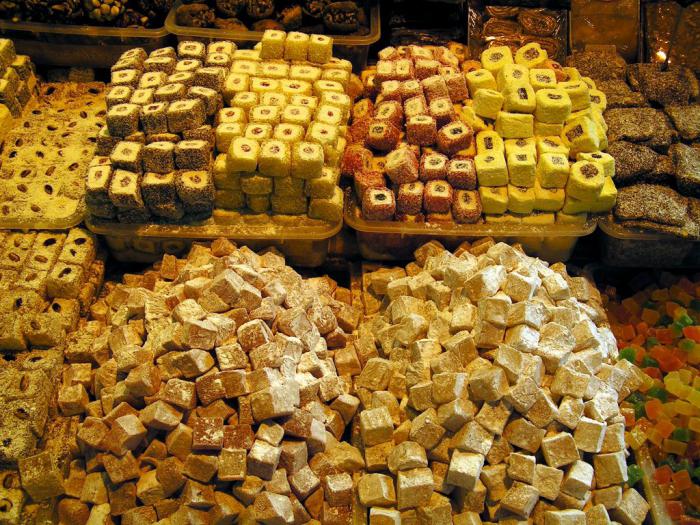 Price and quality
When planning shopping in Istanbul, you must decide in advance what you plan to buy and where. It's not always possible to trust advertisements, as they can mislead you. Before the trip, chat with experienced tourists and find out where they prefer to buy high-quality and inexpensive goods. Thus, you will not only find out where the best shopping in Istanbul is today, but also save time.
Go shopping with a list in which you specify the things you need. This approach will help to resist the temptations and will not allow to spend money on trinkets. Compare prices from different sellers, and before buying carefully check the quality of the goods offered. Remember that in this city often dishonest sellers who do not hesitate to deceive tourists.They will easily give out a leatherette bag for a product made from natural material, and locally produced products for a branded product. Never buy things at the original price, as its cost is usually overestimated several times. You will save a significant amount if you learn to bargain and do not hesitate to set your price.
Grand Bazaar
Start your shopping in Istanbul from a market in the heart of the city. You will be amazed by its size, originality and oriental flavor. The bazaar occupies a whole quarter of the old city, on its 65 streets there are more than 4,000 shops and shops. On the territory there are hospitals, police stations, restaurants, mosques, schools and even a cemetery. It is absolutely impossible to leave this small town without a lot of shopping. You will be constantly seduced by annoying barkers, offering souvenirs, carpets, jewelry, ceramics and antiques.
Egyptian bazaar
Shopping in Istanbul is impossible to imagine without visiting the Egyptian bazaar. The market got its name in honor of the first Venetian and Genoese merchants who brought their goods here from India through Egypt.Nowadays, not only spices are sold here, but also sweets, herbs, dried fruits and incense.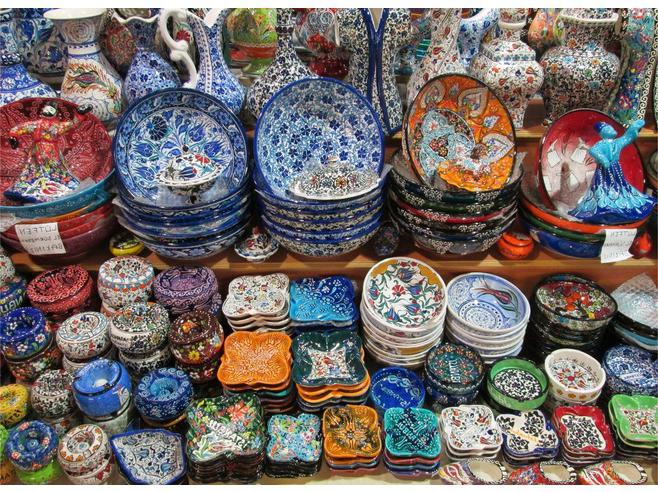 Istiklal Street
It is impossible to go on a shopping tour to Istanbul and not to visit the famous place for the whole tourist world. Istiklal Street is a pedestrian zone, which stretches for as much as three kilometers. Here you can go to the art gallery, sit in a cozy restaurant or cafe, look into one of the entertainment places, look at the embassies of different countries and, of course, make purchases. For tourists there are openly countless small shops and several passages in which they sell clothes, shoes, musical instruments, books, spices and antiques. You will enjoy the quality of service that attentive sellers provide, but the prices here are somewhat higher than in other parts of the city.
Laleli
Some people call this area of ​​the city Russian Istanbul, since it was from here that the first shuttles carried goods to our country in the early 90s. Here you can often hear Russian speech or broken phrases that have been memorized by local merchants.If you are interested in exactly cheap shopping in Istanbul, then you have come to the right place. Of course, the quality of goods in this area leaves much to be desired, unfortunately, cases of fraud are not uncommon.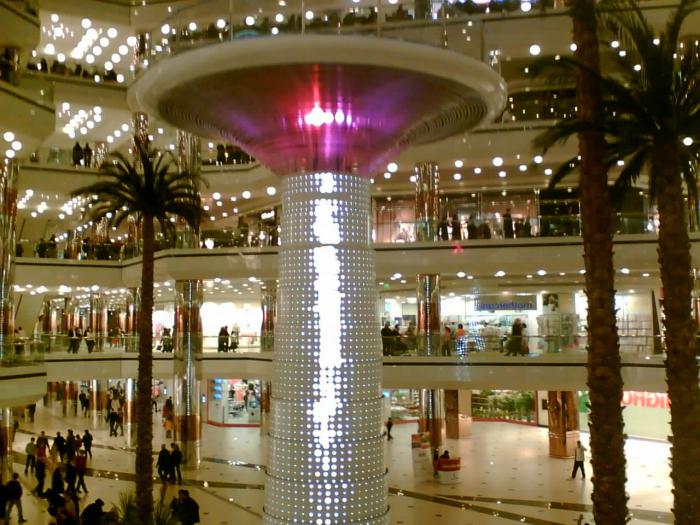 Shopping centers in Istanbul
The most modest calculations claim that the city has more than 50 large shopping centers. Where to go shopping first? We advise you to visit several complexes that are most popular among tourists.
Akmerkez - this oldest shopping center began its work in the 90s and has been awarded prestigious awards more than once. The four-story building is located in the elite area of ​​Etiler. There are more than 200 shops where you can buy clothes for the whole family, sports goods, textiles, toys, home appliances and gifts. On the territory of the center you can easily find the bank you need or exchange office. You can also easily find a place to relax, have a bite to eat at a cafe, watch a movie in the cinema or tidy yourself up in the beauty salon.
Istinye Park - more than 300 stores have found a place in this new shopping complex. Here you can purchase products of world-famous European brands and watch a movie in a new type of cinema, which is specially optimized for better 3D quality and a large screen.
Kanyon - on four levels of the shopping center there are about 140 shops, a cinema with nine halls and many catering points.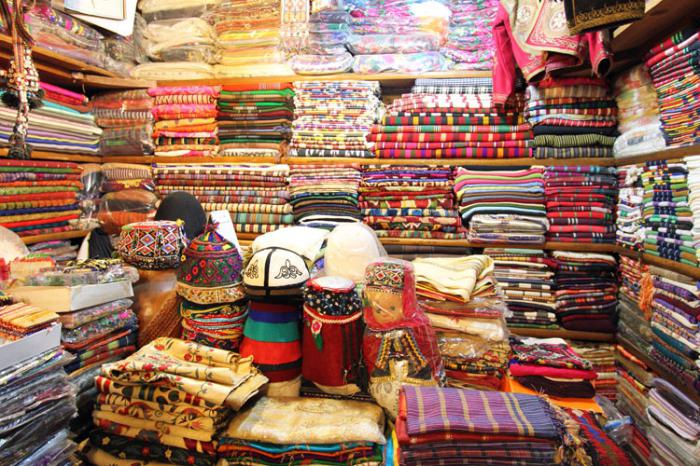 Shopping in Istanbul. Guest reviews
It is no secret that many Russians go to this city for shopping. It is here that you can completely change your wardrobe, without risking leaving the seller most of the savings. Experienced travelers advise beginners to spend more time on street markets and bazaars. Thanks to these walks, you can feel the flavor of Eastern culture and purchase the desired goods at the lowest price.
The best time for shopping is considered to be summer and winter, when the stores start seasonal sales. Try to get to one of the many shopping festivals for which shopping in Istanbul is so famous. The reviews of the tourists about him are very positive, and the impressions of him are unforgettable. During this period, the city's malls are open to guests around the clock, and prices for goods of famous brands drop to 70%. A positive point is the fact that these days the prices for staying in hotels remain the same. This means that such a trip will be profitable for you in every sense of the word.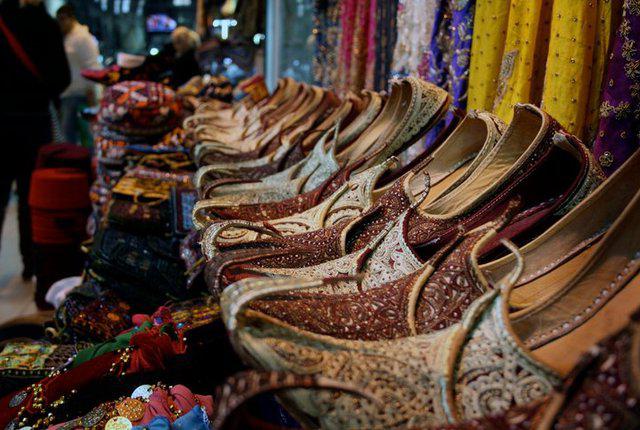 The Turkish rules on the export of goods from the country do not differ in severity, if we are not talking about valuable or prohibited items. Do not forget about the VAT refund service, which is valid in some stores in the city. When making purchases of more than 100 TL, do not forget to take the appropriate check and get your money at the airport or train station. Combine shopping in Istanbul with visits to local attractions and stock up on vivid impressions before your next vacation.
Related news
Shopping in Istanbul: reviews of tourists image, picture, imagery