Suicide free. What can I say, I expected it and told you for several years.
The Federal Penitentiary Service (FSIN) against the background of a series of publications about the unprecedented release from prison of the life-convicted "trailer" Anvar Masalimov announced that this case is no longer so unique.
By now, five criminals have already been released, who were given life sentences, reports TASS with reference to the head of the Department for the Enforcement of Sentences and Special Accounting of the Federal Penitentiary Service of the Russian Federation, Major General Igor Vedinyapin.
The basis for the return of particularly dangerous criminals to society were the relevant decisions of the Russian Themis, dictated by the desire to humanize criminal penalties, they say in the penitentiary department.
The first released for parole "life" brought to trial in the murder case
https://www.newsru.com/crime/26apr2018/anvarmasalimtrial.html
"During the existence of correctional colonies for those sentenced to life imprisonment, five convicts were released, and the death penalty in the order of pardon was replaced by life imprisonment," the major general explained.
The criminal cases of these prisoners were reviewed and the court imposed a lighter sentence on them "in accordance with modern criminal law." As a result, they "were released in connection with the completion of their sentence."
Life imprisonment began to be applied in Russia 25 years ago. Currently 2 thousand 10 people are leaving it.
According to the Judicial Department at the Supreme Court, over the last 21 years in Russia, 1,530 people have been sentenced to life imprisonment. Every year, this punishment is given to about 60-70 people. The peak was 2001, when 128 defendants were sentenced to life imprisonment.
Life imprisonment was the most severe punishment after the cessation of the use of the death penalty in Russia. The death penalty has ceased to be applied after in 1997 the Russian Federation joined the European Convention for the Protection of Rights and Fundamental Freedoms.
But the death sentences continued to be imposed for another three years without execution and with a substitution in the order of pardon for life imprisonment or long sentences.
In 1997, 106 such sentences were handed down, in 1998 - 116, in 1999 - 18. At that time, in February, the Constitutional Court declared unconstitutional the imposition of the death penalty before the introduction of the jury in all regions.
More than 250 people, or one in eight of those serving life imprisonment in Russia, already have the right to request parole, said Major General Igor Vedinyapin, head of the Directorate for the Enforcement of Sentences and Special Accounting of the Federal Penitentiary Service of Russia. One can ask for parole with a "lifer" who has already been imprisoned for 25 years.
"Today, 267 people are in correctional colonies for those sentenced to life imprisonment who have been granted the right to parole," he said. "Of the 267 convicts who can already exercise such a right, 56 people applied for parole. ".
Currently, there are seven correctional colonies for life convicts in the penitentiary system.In addition, there are 70 convicts in the colony in the Sverdlovsk region, who were replaced by 25 years of imprisonment by way of pardon.
Life imprisoned prisoners in Russia in recent years have had the opportunity to work and receive higher education.
"Given the personality characteristics of some convicts and the nature of the crime committed, not every one of them can be brought to work, but there is employment in such colonies, and almost half of those serving a life sentence work," said Igor Vedyapin.
According to him, especially dangerous criminals work in a specially equipped working chamber, and in some cases in their own.
"The convicts are mainly engaged in the production of garments and footwear, souvenirs, various consumer goods and woodworking products," said a representative of the FPS. Earlier it was reported that in 2014 the ministry began an experiment to involve such convicts in labor activities.
Convicts for life are not limited and have the right to receive an education, says General Vedinyapin. "At will and at their own expense, they can study remotely in higher education," he said.- However, not many convicts enjoy this right. Today, 42 people study in educational institutions, including remotely. "
According to a representative of the FSIN, the overwhelming majority of those sentenced to life imprisonment - over 94% - are serving sentences for murder. "For many of them, this is not the first conviction. 23% are serving a second sentence. Approximately 42% are convicted a third time or more," he said.
All those sentenced to life imprisonment are men, since such punishment is not imposed on women, minors, and those who are sixty-five years old at the time of sentencing. "In practice, the largest number of people in correctional colonies for life-sentenced people is between 41 and 54 years old," said Vedinapin.
The oldest of the "life-seekers" has been in prison for 30 years.
Recently, the detention regime of such prisoners has softened. In cameras of a new type, they are "allowed to watch TV," and with a more strict mode, "the radio works".
Convicts serving their sentences under normal conditions were increased from 1.5 to 2 hours per day, and to 2.5 hours in lightened conditions.In addition, it is possible to increase the walk time by 30 minutes with the convict's good behavior.
After the decision of the Constitutional Court, even those in strict conditions of serving a life sentence are entitled to two short-term and one long meeting during the year. Also increased the amount of money that they are allowed to spend for the purchase of food and essential items.
https://rg.ru/2018/02/08/reg-szfo/v-rossii-vpervye-osvobodili-pozhiznenno-osuzhdennogo-zakliuchennogo.html
In Russia, for the first time a convicted prisoner was released for life ...
https://www.newsru.com/crime/27apr2018/5lifesntzkfreefsin.html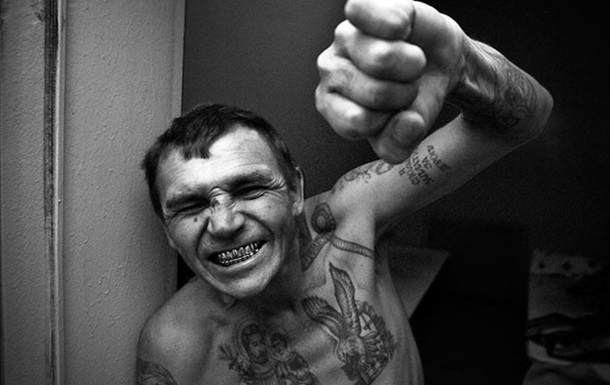 Related news
Suicide free. What can I say, I expected it and told you for several years image, picture, imagery