The best ski resorts in Finland. Ski resort Levi (Finland)
Fans and connoisseurs of alpine skiing are confident that Finland is the ideal country to practice your favorite sport. Despite the fact that there are no high mountains and cliffs, the ski resorts of Finland meet international standards. It is important that this country is Russia's closest neighbor, so the road to rest will take a little time. This is especially true of residents of St. Petersburg.
It's quite difficult for a beginning tourist to deal with a huge number of offers from tour operators, so today we will try to present you the main ski resorts in Finland. Perhaps our tips will help you make the right choice.
Ski resort Levi (Finland)
This is a very picturesque place located in the west of Lapland. The resort is only 100 km from the Arctic Circle.Here are annually held competitions skiers at the European Cup and the world.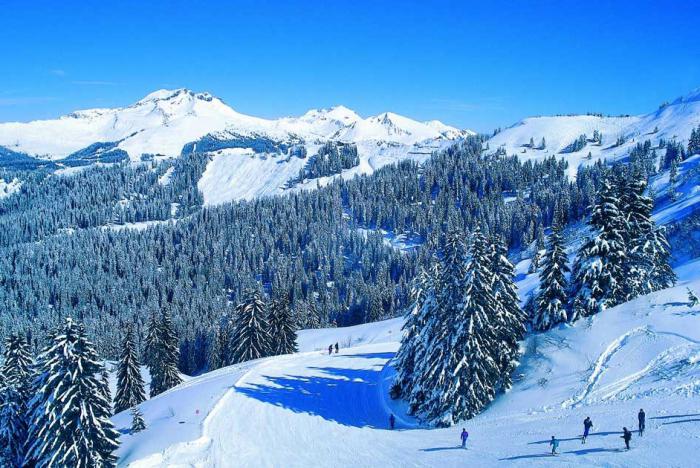 Three times in its history the Levi ski resort became the best. Finland annually ranks the most popular holiday destinations. This allows Finns and guests from abroad to choose a resort in accordance with their preferences and financial capabilities.
Levi is located 15 km from the city of Kittila. Every year the resort receives more than 400 thousand tourists. Levi is very different from other ski resorts in northern latitudes. It is more reminiscent of similar centers in the Alps. The infrastructure is well developed in Levi, the location is compact, and therefore very convenient.
Cottages, bungalows, hotels are located next to the slopes. All of them are equipped with shower, sauna, fireplace.
Levi has an extensive network of well-equipped ski slopes. Their length is more than 600 km, 230 km of which is allocated for flat skis. 23 km of trails are illuminated for night skiing.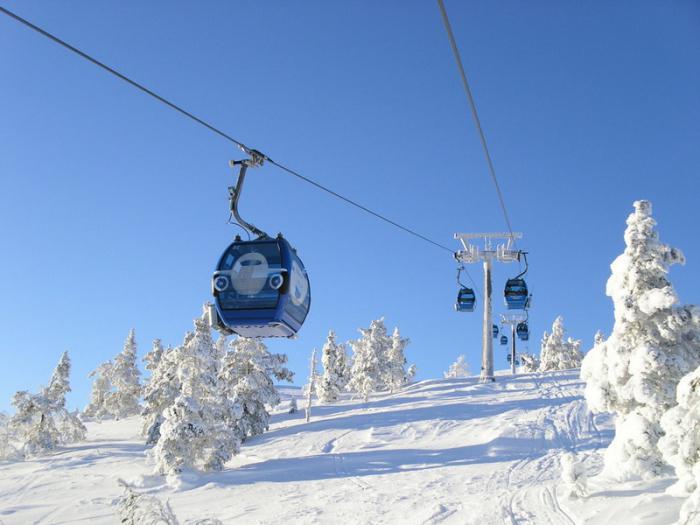 In addition to skiing, the ski resorts of Finland, including Levi, offer relaxation in the water park. You can also take part in snowmobile safaris.
Vacation with children
If you are going to Finland for holidays with children, we are sure that they will not be bored in Levi. For them, there are many interesting things.This is a wonderful outdoor children's playground, a ski school, and an entertainment center for children of the Levitunturi hotel. Here you can hire a babysitter who speaks Russian.
Resort Ruka
The best ski resorts in Finland are well known to many Russians. But especially our compatriots love to visit the "golden gate of Lapland". So called ski resort Ruka (Finland). It is located near the city of Kuusamo (25 km). From St. Petersburg, it is separated only 850 km. The easiest way to get here is by plane from Moscow to Helsinki, which is located 800 kilometers from the resort. Then by plane fly to Oulu and drive 200 km by car.
Finnish ski resorts are famous for their wonderful trails. They are designed not only for professionals, but also for amateurs, and even for beginners. Their total length is 360 km, including 41 km of illuminated trails.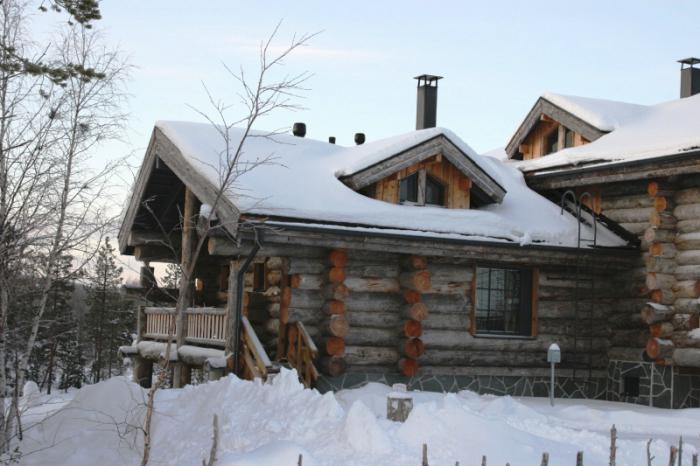 Here is the training camp for the Finnish freestyle team. In 2005, Ruka held the world freestyle championship at the resort. In the western part of Ruka, there are trails for professionals - difficult terrain, steep slopes. In the east, everything is prepared for newcomers.Here the slopes are gentler, but much longer.
All equipment for skiing can be rented. For adults it will cost $ 100, and for children $ 58.
Where to have fun
Ruka resort offers tourists a lot of entertainment. For an affordable price, you will see a real Santa Claus village and you can take a walk in its park. Such a trip will be interesting not only for you, but also for your children. Surely you will enjoy participation on snowmobiles in a safari through snowbound forest. During the trip you will be offered a cup of hot tea, along the way you will be accompanied by a guide.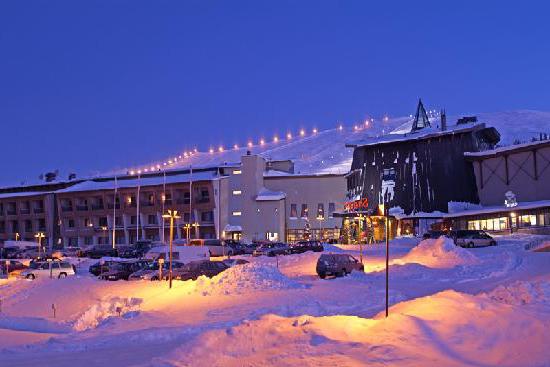 Leaves a vivid impression and a trip to the dog and deer farm, where you can independently (after a small briefing) manage the team.
For only 30 euros you can go ice fishing, where your guide will help you to cook freshly caught fish on the fire. In addition, the resort can relax in a snowboard park. Little tourists splash in the water park with pleasure.
Himos
This ski resort is no less popular among Russians than Ruka. Tourists from our Northern capital especially love to visit it. After all, the distance to St. Petersburg is only 420 km.
Our skiers here are attracted by various levels of difficulty.Russian-speaking instructors work here, Russian television channels are broadcast in the cottages.
Finns also like to rest here, because there are large cities nearby - Espoo, Lahti, Helsinki, Tampere. Twice Himos was voted the best resort in the country.
Here you can ride on many kilometers of tracks, try your hand on numerous descents.
Among the entertainment you can choose ice fishing, dog sledding. And you can go to the farm, where you will be allowed to admire cute friendly animals - husky dogs. Such an excursion will surely enjoy and will be remembered by children for a long time. Kids will not remain indifferent, and after a visit to her grandmother Ellie. This amazing old woman will pamper her guests with delicious Karelian dishes, pies with rice, potatoes, cakes made from gingerbread dough. She even offers to teach her art to everyone.
Holiday in the resort Tahko
In the very center of Finland there is another favorite vacation spot. This is a ski resort Tahko. Finland invites all lovers and connoisseurs of winter sports to this resort.It is an hour's drive from the large city of Kuopio.
This resort meets all Olympic standards, so during the 2022 Olympics, it plays the main role. The resort has more than twenty slopes. Artificial snow is most commonly used at all. Eight pistes prepared and illuminated for exciting night skiing.
The elevation changes on descents are about 200 meters. There are trails for professionals, amateurs with little experience and novices. There are even completely safe slopes for young skiers.
Ski slopes (almost all) descend to Lake Syväri, which is located in another city - Nilsiâ. Tahko resort is often chosen for the World Championships among snowboarders and skiers.
Where to stay
In the resort Tahko today are working and constantly built new hotels, hotels, cottages. Ski resorts in Finland are actively developing. It is for this reason that their popularity is growing every year. Today this resort offers tourists accommodation in 3 *, 4 *, 5 * hotel rooms or in separate cottages, which are equated to apartments in terms of comfort level.
We rest in the resort Hyakya
This is one of the most popular places in Finland for an active family holiday. At your service here are magnificent, well-groomed slopes, a newly opened new sports hall, an excellent hockey rink, rental point, where you can take all the necessary equipment for winter sports.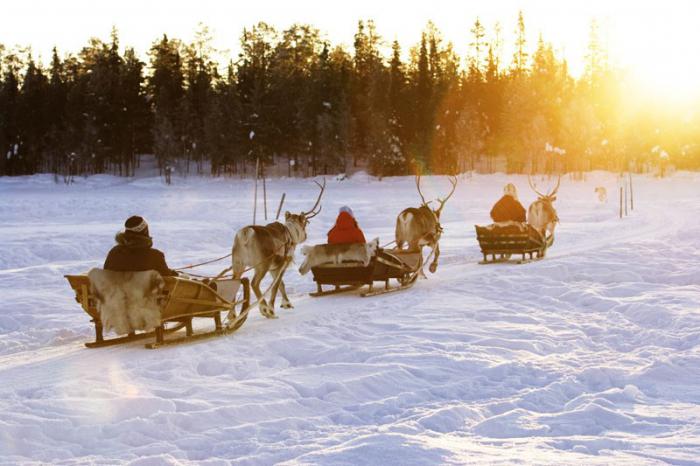 Cozy restaurants will acquaint you with national cuisine. Six kilometers from this resort is a dance restaurant, shopping center.
Come to the Pyuha Resort
I must say that the ski resorts in Finland are very different. Some noisy, crowded, funny. Others are calm, peaceful, giving the opportunity to fully enjoy the greatness of Finnish nature. The latter, undoubtedly, is Pyuha ski center. It is amazing for a family holiday.
It is not as crowded as on Levi or Tahko. If you want to be alone - you will not find a better place. The extraordinary beauty of Finnish nature will give you a great opportunity not only to ski, snowboard, sled, but also to admire the magnificent scenery.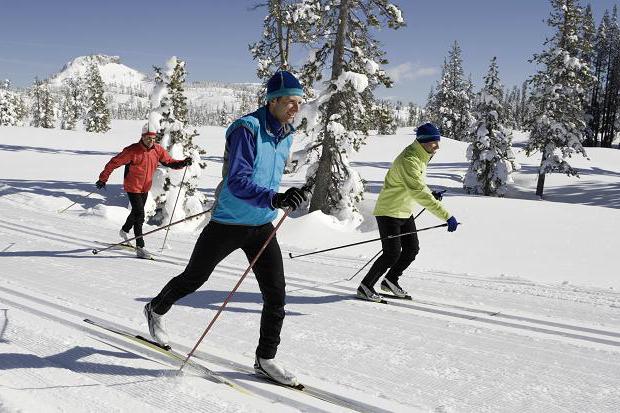 Yllas - the largest resort in Finland
On the territory of this resort there is the largest number of lifts - 28. 63 tracks are equipped here.
Not far from the Yllas Hill there is the National Park of the same name.Its unique landscape consists of seven unusually beautiful hills, surrounded by untouched forests.
All guests at the resort are offered to go on a snowmobile safari or relax in the spa. Large and small restaurants and cafes offer a large selection of delicious dishes.
For tourists - comfortable rooms in hotels or cottages. In the summer, you can go horse riding at this resort.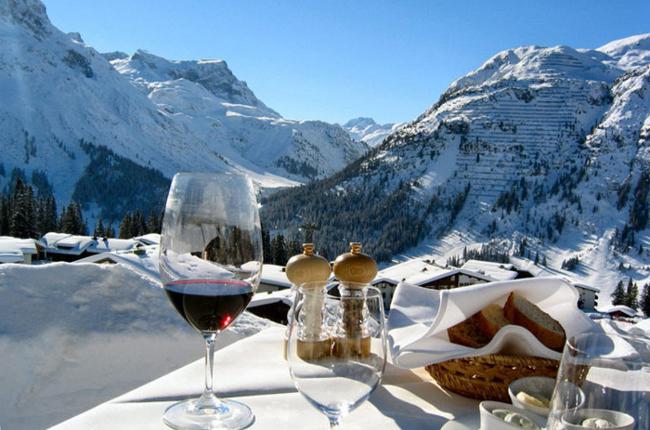 Vuokatti
This resort can compete for leadership in popularity with the most famous holiday destinations. It is not as big as Yllas, but those who want to rest here are no less.
The resort has 13 slopes, which differ in difficulty level. For beginners, these tracks are completely free. Professionals can hone their skills on steep and challenging descents.
If you get tired of skiing, you can go to the village of the "real" Santa Claus, Hiidenportti National Park, climb to the top of the Vuokatinvaara mound and admire the stunning views. You can also ride a reindeer sled here.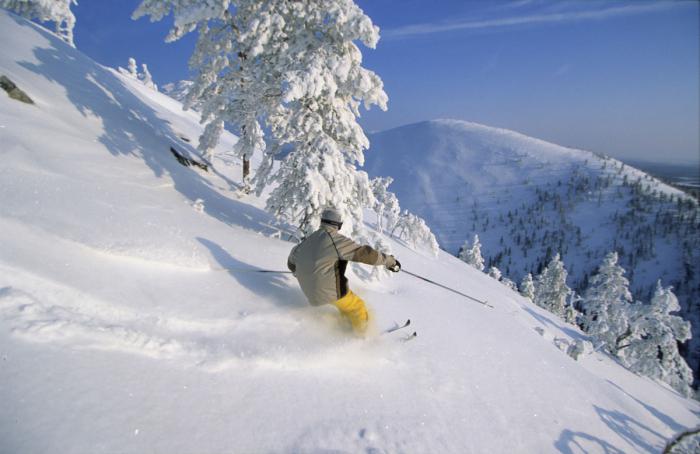 Ski resorts in Finland - reviews
No matter how we tried to find at least a small negative review about holidays in Finland, we did not succeed.To some, this will seem unlikely - after all, there must be at least one skeptic who would be dissatisfied with the trip to the northern neighbors. Probably, he still just did not go to Finland.
The reviews of the lucky ones who had the pleasure to visit the resorts of Finland are full of positive emotions. Rest in these wonderful places will bring to life the wildest dreams of a holiday - amazing nature, well-equipped tracks, European service, friendly Finns and very affordable prices.
Related news
The best ski resorts in Finland. Ski resort Levi (Finland) image, picture, imagery