The hotel security guard in Nizhny Novgorod rescued women from flooded cars and became the hero of world media.
June 19 in Nizhny Novgorod, there was a real flood - because of the continuous rain and strong wind on the roads of the city formed deep pools, and the traffic was paralyzed. Dozens of residents, including motorists and car owners, became hostages of the state of emergency - some physically could not get out of the cars themselves. A young man came to help them (as BigPikcha later discovered the security guard of the Hampton by Hilton Nizhny Novgorod hotel). But the hero's feat would go unnoticed if it were not for international photographers who managed to capture the salvation of drowning people.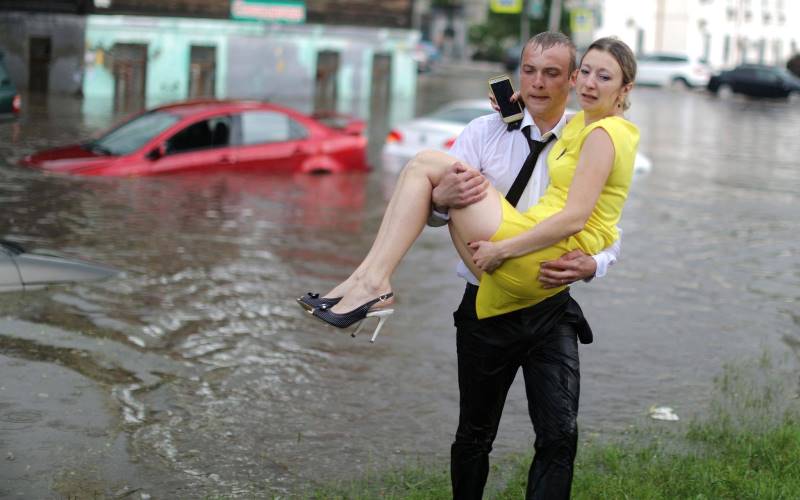 It is, in particular, the salvation of two women - the owners of Mitsubishi Lancer and Volkswagen Passat CC. Both avtoledi stuck in their cars on Kovalikhinskaya Street, when photojournalists were passing by (recall, Nizhny Novgorod is one of the cities).One of the journalists turned out to be a photographer of the international agency Reuters, and later the photos were published on the website of the Chinese international news channel CGTN and the British publication Metro, where the savior guy was dubbed a real hero. So, however, it is.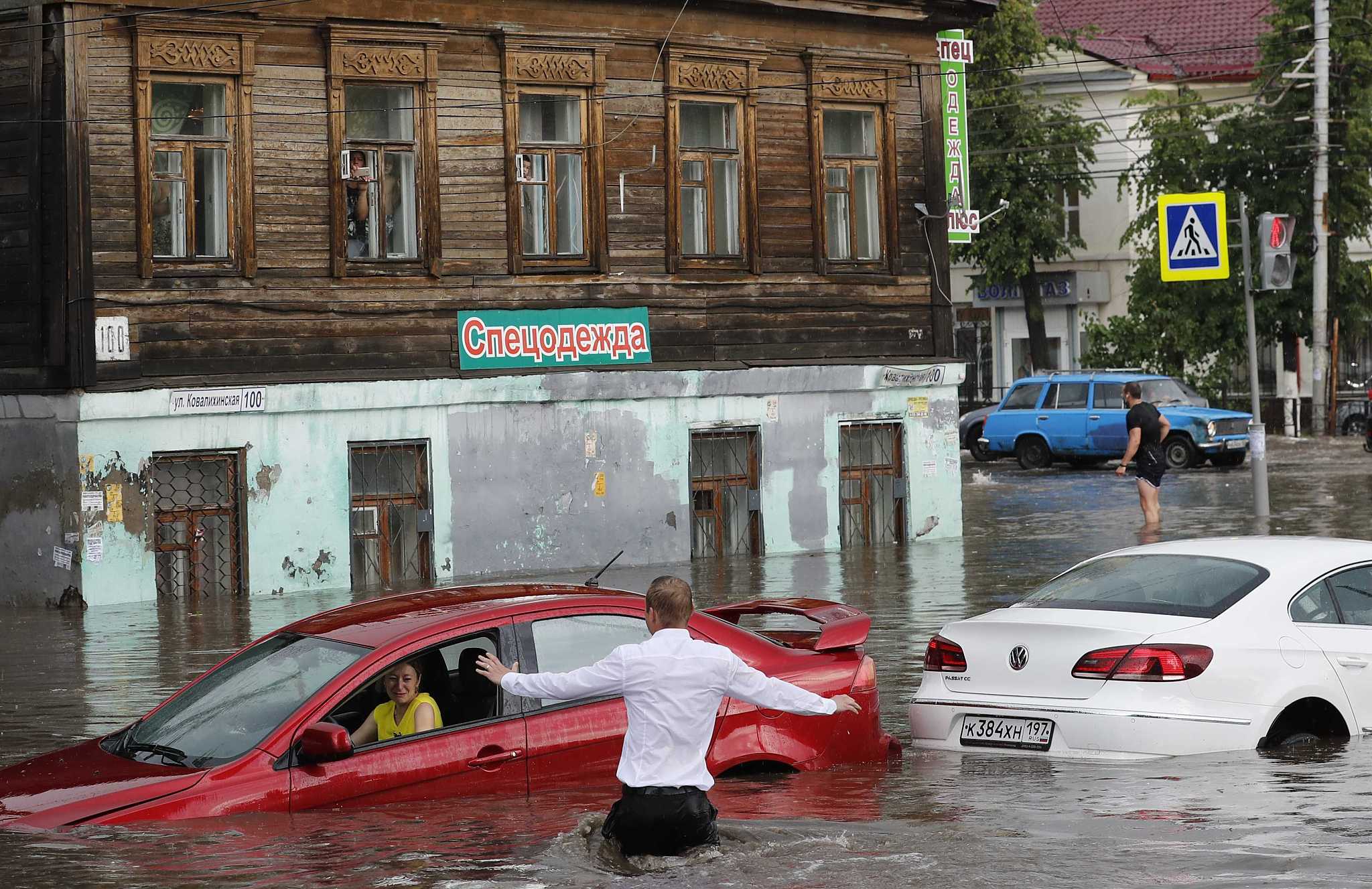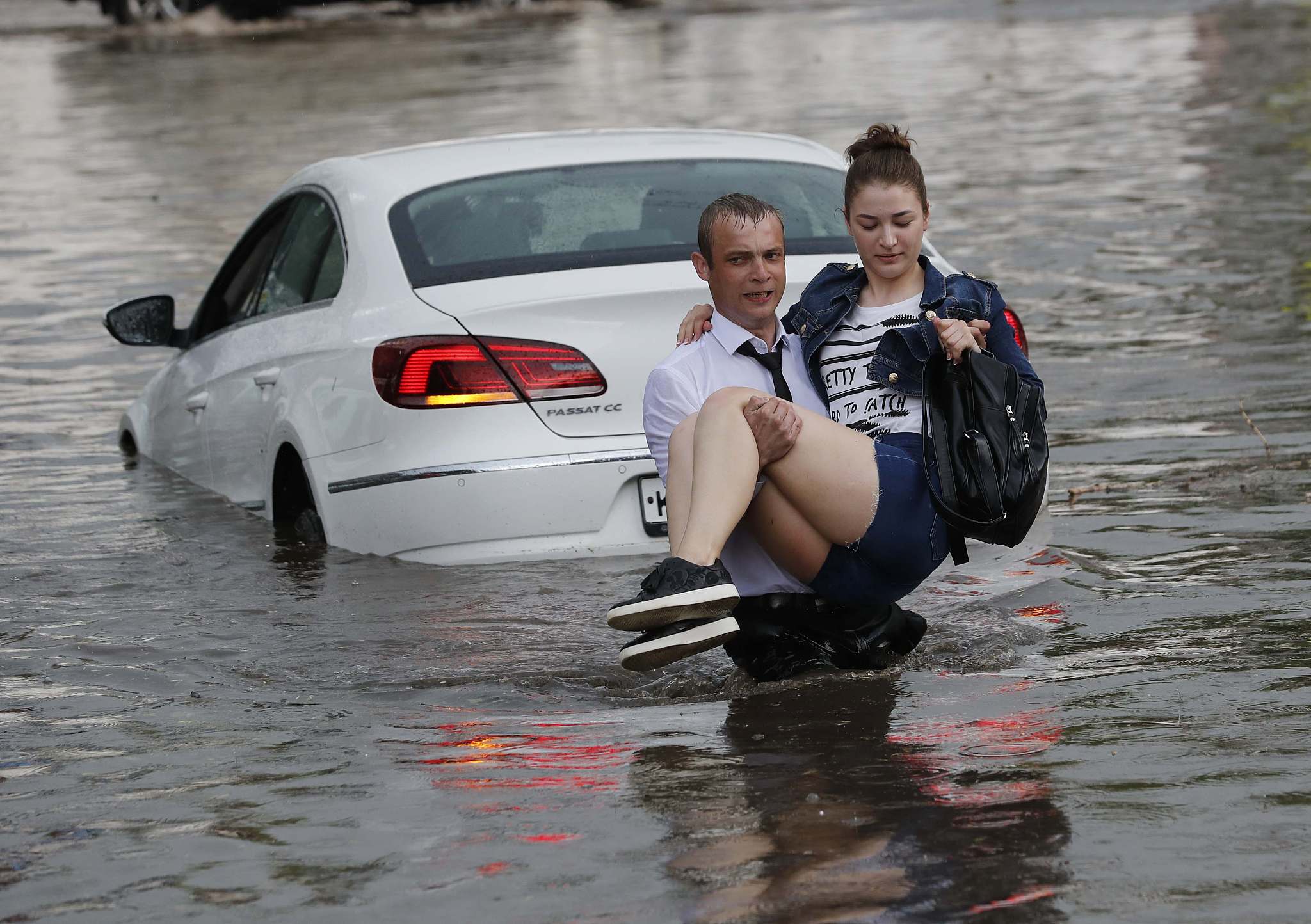 After such a rapid popularity, many wanted to find out who this young man was. Where is working, what is he doing, is he married? The news portal nn.ru even announced a "media hunt" for the hero and began to collect information about him.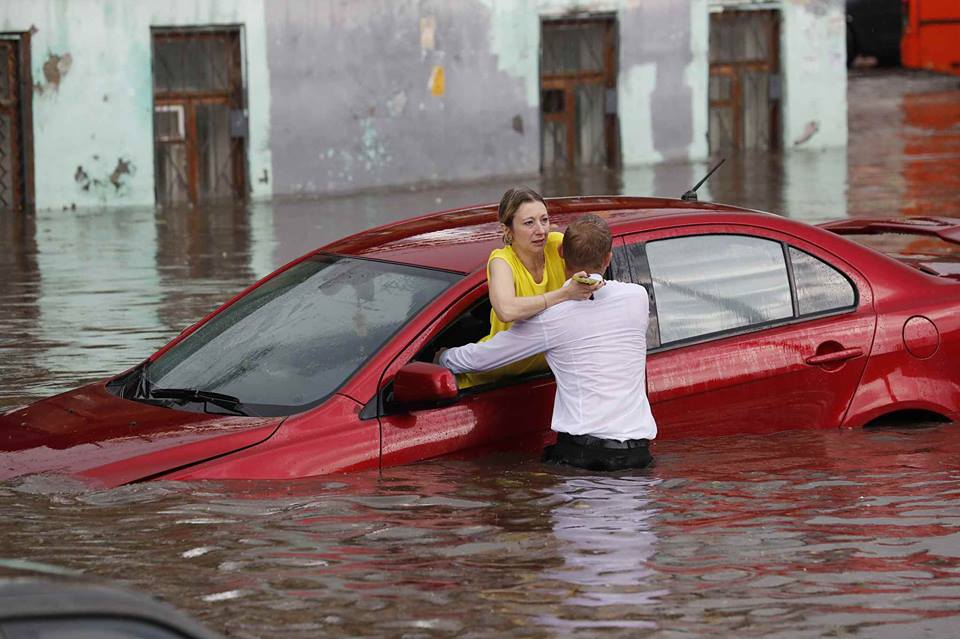 At the moment, little is known about the guy. Sources BigPikchi in Nizhny Novgorod say that the young man in the photo is the security guard of the hotel Hampton by Hilton Nizhny Novgorod, located just near the place of emergency - the house number 100 on Kovalikhinskaya street. According to our data, he lives in a small town in the Nizhny Novgorod region and comes to the regional capital exclusively for work. According to some information, having learned about the popularity of the employee in the network, the management of the Hilton hotel forbade him to give comments and communicate with journalists. Well, the act of a young man from this has not ceased to be less heroic.
Related news
The hotel security guard in Nizhny Novgorod rescued women from flooded cars and became the hero of world media
The hotel security guard in Nizhny Novgorod rescued women from flooded cars and became the hero of world media
The hotel security guard in Nizhny Novgorod rescued women from flooded cars and became the hero of world media
The hotel security guard in Nizhny Novgorod rescued women from flooded cars and became the hero of world media
The hotel security guard in Nizhny Novgorod rescued women from flooded cars and became the hero of world media