Upper Kuyalnik estuary
It is almost a desert land. Meet a person here is rare. Tourists hardly reach this place, and locals prefer other places for recreation. Actually, local by and large and no. There are only a few small villages around that do not even have public transport. Cut off from civilization, the land is only 20 kilometers from Odessa. The dried-up part of the estuary, small green islands in the middle of the salt desert, picturesque ravines and simply beautiful landscapes. In fact, we are with
dr_trans
got here for a walk last September. And now I suddenly remembered these photos)
This is the headwaters of the Kuyalnik estuary, right behind the small village of Novokubank. Odessa is only 20 kilometers from here.
2.
3.
From the late 80s, the estuary dried out and began to turn into a huge salt desert. Last year it was connected to the sea and began to be filled with water. This will save the reservoir, but space landscapes will no longer exist.
4.
More like the African prairie. It feels like a herd of zebras will come running in search of water to a dried-up reservoir))
5.
The landscapes around are beautiful, deserted and, frankly, depressive.
6.
7.
The high-voltage power line is the only thing that reminds of civilization here.
8.
9.
Multi-colored trees on the top of the slope. At the bottom often come across large boulders of shell rock. From the stone built all the old Odessa.
10.
11.
12.
Beyond the far cape, the estuary ends and the bed of the dried-up Bolshaya Kuyalnik river begins.
13.
The slopes in some places peach color. In the background - a ruined koshara. Once there grazed cattle.
14.
15.
Lightning hit the tree. It turned out beautifully. As if an ancient pagan sanctuary.
16.
We return to the same island, near which our walk began. For three hours we wound a little more than 11 kilometers.
17.
18.
19.
Well, and finally, two panoramas. Fang-Klyts - open in full size in a new window.
20.
21.
Liked? Click Like and repost.
Other photo reports from Kuyalnik are the salt desert near Odessa, the therapeutic mud of the estuary and the abandoned building of the Soviet sanatorium: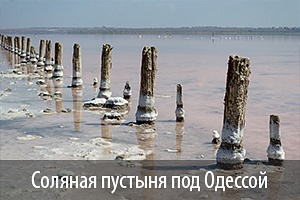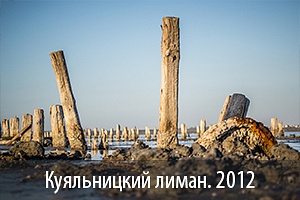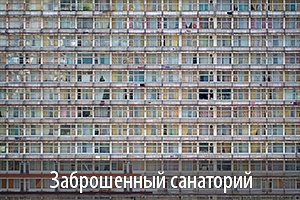 Stay with us, add as a friend. Ahead - a lot of interesting things.
Related news
Upper Kuyalnik estuary image, picture