What to give a bachelorette party to the bride? Top 10 Gifts
Bachelorette party is a peculiar point in the free life of the bride. After the wedding, the time for entertainment with friends will be less, so the last girl's party should be held so that she remembered for a long time. And the gifts that the bride will receive on this day should also be memorable. Their main purpose is not to surprise with their material value, but to cause vivid emotions and feelings for the future young wife.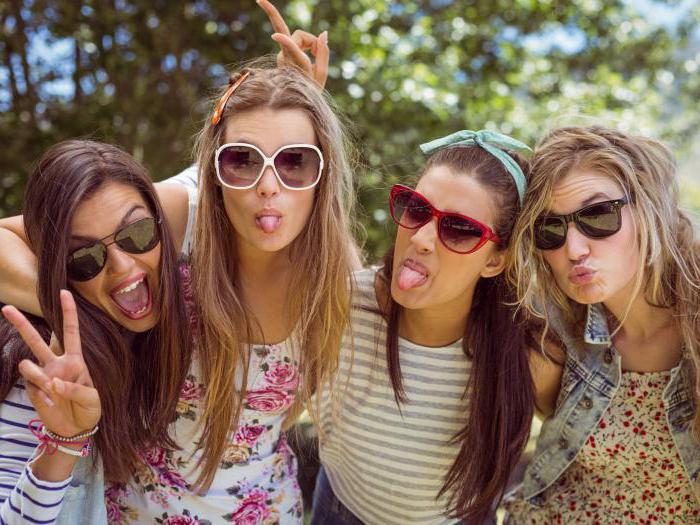 Well, if all the invited friends are familiar with each other. Indeed, in this case, there is a great opportunity to discuss preparing gifts in order to avoid repetitions. In addition, you can join forces and realize some long-standing dream party culprit.
What to give a bachelorette party to the bride? Below is a description of the ten most interesting gift options.
Intimate gift
Nowadays, a gift with sexual overtones is the most common. And this is not surprising. So friends hint to the bride that in the first wedding night everything should be in a special way. A young wife will have to slay her spouse with her beauty and sexuality.What is customary to give at a bachelorette party in this case? Such options are possible:
seductive set of bra and panties;
erotic stockings;
openwork corset;
translucent peignoir;
robe made of silk;
perfume with aphrodisiacs.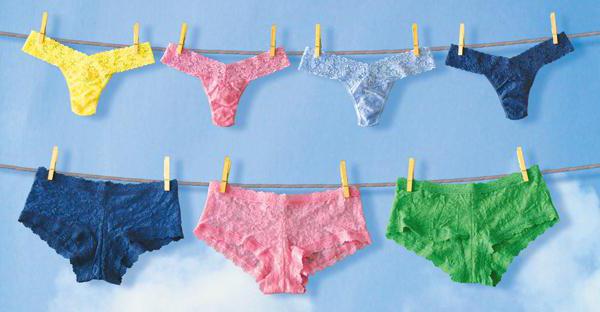 You can present the "Kama Sutra". If the bride is not too shy, a gift from the sex shop would be appropriate, for example, a maid costume, a nurse or a flight attendant, a hare or a kitty. Or maybe even handcuffs and whip?
When you present such a gift, the main thing is to be sure that the culprit of the party will correctly respond to such a gift, will not be too embarrassed, or even embarrassed.
Collection of memories
What to give to a bachelorette party, if your friendship has been lasting for a long time, and you have a lot of common memories? A good idea is to make an album in which common photos will be posted, reminiscent of certain bright events. Next to the pictures, write funny or sentimental comments or just good wishes. You can also recall the funny stories that happened once with you, and leave them on paper.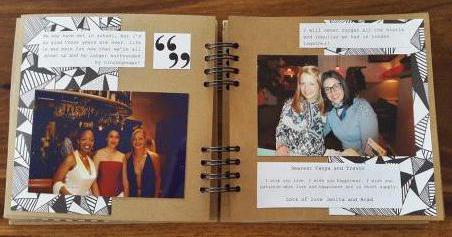 An alternative to the album will be a slide show that will be broadcast on the big screen during a party.Creative girlfriends can even shoot a video clip, asking for help from professionals.
Another option is to present a poem of your own, dedicated to the bride and your friendship with her. A description of the ridiculous situations that have ever happened to you will amuse the future young spouse. And the touching moments in the work, perhaps, will make the bride shed a tear. The poem must be beautifully drawn up on paper and put in the original envelope so that the culprit of the party can read the work at any time.
Party organization
Pre-wedding efforts take away from the bride a lot of time and effort. Perhaps she will be grateful to her friends for organizing a bachelorette party. If the future young wife knows in what format she wants to hold a party, then you need to organize an event, following her concept.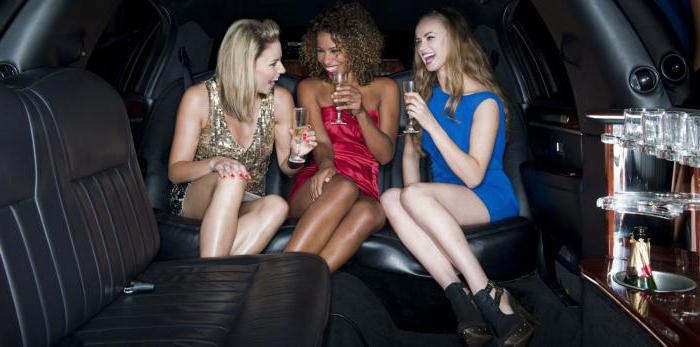 And what to give to a bachelorette party before the wedding, when the bride has not yet decided on the venue and theme? Then you need to invent and organize everything for her, making a pleasant surprise. Bachelorette options may be:
homemade pajama party with snacks;
riding in a rented limousine in the night city;
going to the bride's favorite restaurant, nightclub or karaoke;
visiting a rented sauna and joint spa treatments;
picnic in the open air, if time permits.
Professional photo session
Another option for donating to a bachelorette party is a photo of a bride made by a professional. Girls love professional beautiful pictures. Give the future spouse to choose herself, whether she wants an individual shooting or with the groom.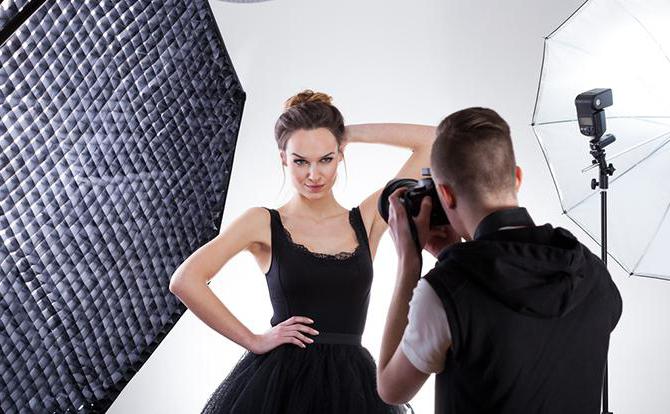 Or maybe she would like a photo session with his beloved friends? The timing of the shoot is also better to give the party the culprit. Perhaps this will be a session in the format of a love story, made before the wedding. Or is it better to shoot after marriage, when the young wife will no longer be busy organizing the main celebration?
A gift for the soul
Bachelorette party gives the opportunity to give the bride something special that is necessary for her. What to give a friend at a bachelorette party, if she has long wanted to learn how to dance? The answer is one. Of course, a subscription to the dance school. Lovers of horses can give a certificate to visit the equestrian club.If the culprit of a bachelorette party is a supporter of a healthy lifestyle, then you can present her a subscription to a fitness center or swimming pool. The needlewoman will be pleased with a set for embroidery, weaving from beads or knitting.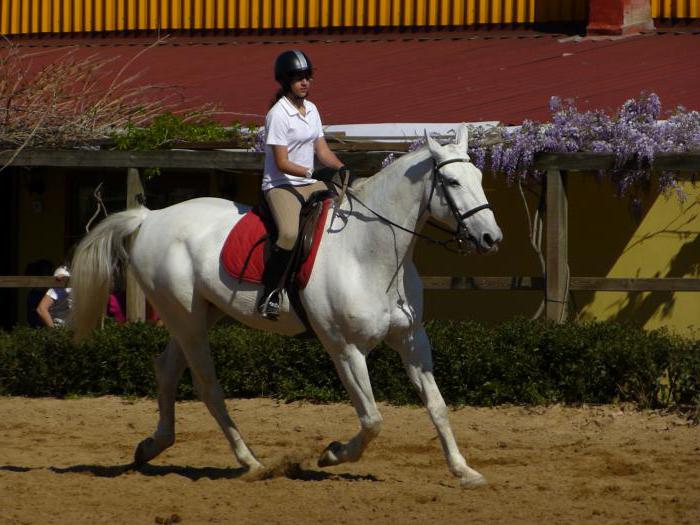 Another way to make a gift unique is to engrave. For this purpose, suitable mirror, pen or pendant. Such a nominal gift will not lose value for a long time.
The collection of tapes of the favorite director of the bride or a collection of films with the participation of an actor that she likes is another answer to the question of donating to a bachelorette party so that a friend can understand how you know and feel her inner world.
A gift for a future wedding
When presenting such a gift, you need to make sure that the future young wife has not yet acquired this wedding accessory. What to give at a bachelorette party to the bride, so that this thing will complement her image or come in handy on the day of the celebration?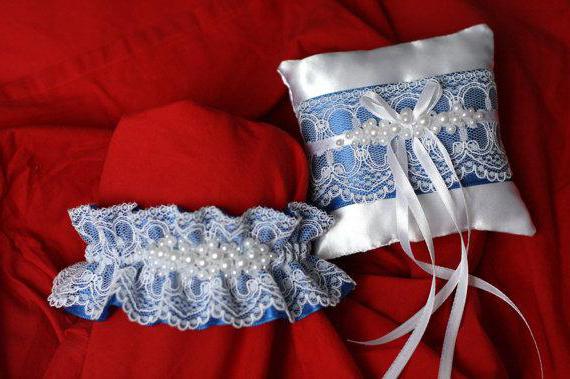 Such options are possible:
garter;
fan;
clutch bag;
mirror;
ring cushion;
wedding glasses;
figures of the bride and groom to decorate the cake.
Funny gift
What to give to a bachelorette party, if you have an insatiable sense of humor and do not like to hand serious and useful things? These can be fun gifts, for example:
T-shirt or apron with funny inscriptions on the theme of the wedding or honeymoon;
a sign on the door with the words "Do not disturb";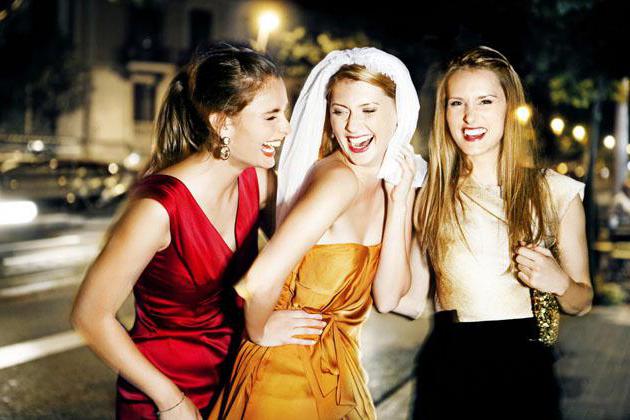 friendly cartoon;
a collage of funny common photos, which is inserted into the frame;
an accessory that will let others know which of your merry company is a bride: veil, tiara, boa or balloons.
Purely female gift
Guests at the wedding will give young things that will be designed for two. And what should be given to a bachelorette party if you want to please only the bride? It can be a variety of gift certificates to perfume and cosmetics stores, underwear or jewelery, beauty salons or spas.
In order for a friend to relax before an important day, you can present her with means to relax: foam or bath salt, handmade soap, massage oil or scented candles.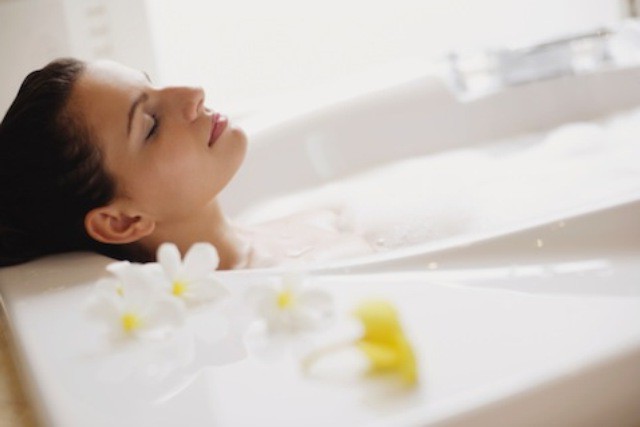 You can simply present the bride's favorite perfume, jewelry, cosmetics, a set for a manicure or a subscription to your favorite magazine.
What to donate to a bachelorette party to a sister or friend to help her spend a sentimental evening alone with herself? A good gift can be a collection of romantic films,where in the end love wins. Or music discs with lyrical melodies. Or maybe it will be a touching love affair?
Practical gift
You can give your friend something functional that she will like and is useful for holding their joint leisure time with her husband. Alternatively, you can present a master class in cooking a restaurant dish from a famous chef, a set for sushi or a picnic set, which includes a basket, a set of dishes and a soft blanket.
Nobody has canceled the classic gifts that are suitable for any holiday, including for a bachelorette party. It can be tickets to the cinema or theater, an interesting book or expensive alcohol. Such a gift would be appropriate if you are just friends with a bride or have recently met each other before you know her well.
Delicious gift
What to give to a bachelorette party if the bride is a sweet tooth? Of course, the cake. It must be decorated with inscriptions on the theme of the party, drawings or figures. You can contact the master and order a cake or cake with elements of body parts.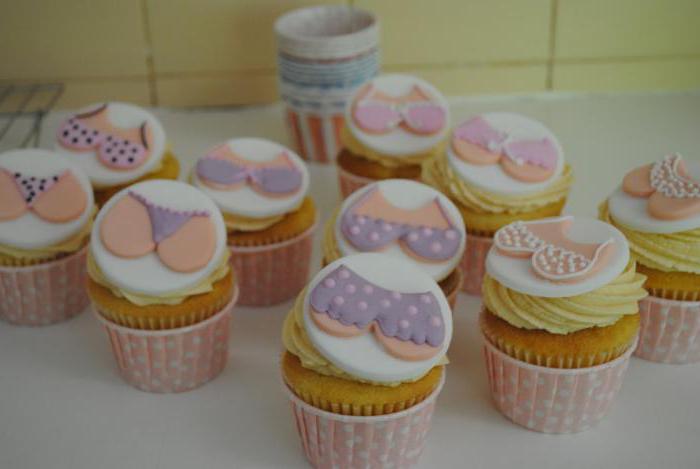 Another gift option for such an occasion is a professionally designed bouquet.from sweets. You can also present a basket filled with your favorite bride fruits or berries.
What not to give
There are several unwanted gifts, the presentation of which is associated with bad omens and superstitions. Here is a list of such gifts:
Knives, scissors, forks and other sharp objects. It is believed that they lead to quarrels in the house and make life shorter.
Mirror - brings into the house of trouble and illness.
Clock. According to beliefs, they make a countdown of the term of a happy family life.
Winged statuette or bird image. It is believed that such a gift will take away happiness.
Pillows and candles - bring sorrow and tears to the house.
Empty wallet or piggy bank - to a poor, dysfunctional life. A sign does not work if there is a coin inside such a gift.
When choosing a gift for a bachelorette party, the main thing is to act from the heart, leaving its material value and utility in the background. The main objective of the presentation is to cause bright, genuine emotions in the party culprit. To do this, you need to know in advance about the preferences, hobbies and dreams of the bride. And this article will help you choose the most stylish and original gift.
Related news
What to give at a bachelorette party to the bride Top 10 gifts image, picture, imagery